Florida Liquor Licenses Available in State's Annual Lottery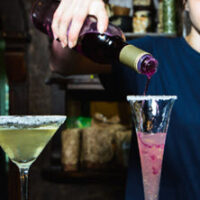 August 19 was an exciting day for Florida business owners, particularly those who own bars and restaurants. It marked the beginning of the application period for the state's annual liquor license lottery, which allows people to apply for a $100 fee. If they are lucky enough to win the license, they have the potential to sell it for much more.
Huge demand is expected this year. Liquor licenses are available based on population, so as the number of people grows, so does the number of licenses. In Pinellas County, just one license will be available. None were available this year, so it is expected that the lucky person who receives it will be able to sell it for more than $200,000.
The annual drawing is expected to be held sometime in 2020. There will be a total of 51 licenses available for 27 counties in Florida.
Florida is rare in that it gives out liquor licenses based on a computerized drawing. Like buying a lottery ticket, it is all based on luck and chance. The only way to improve your chances is to apply to each available county. In the past, those who entered multiple drawings had a chance of winning at least one license.
That is no longer the case. Now that there has been more publicity about the liquor license lottery, more people are taking part, making the chances of winning much smaller. There are a record 28,544 entries this year.
Licenses are available for every increase in a county's population by 7,500 people. These licenses can be used anywhere in the county as long as the zoning permits it. Licenses to sell wine and beer, however, can only be used in certain locations.
There is money to be had in selling these highly coveted liquor licenses. When a person wins, they can expect to be flooded with calls from brokers willing to help them sell their licenses for six-figure values. Last year, 59 licenses were given out and 10 have been sold. The average price was around $185,000, with one went going for as high as $375,000.
The Process
Starting August 19, applicants can enter a drawing for every county where a liquor license is available. However, they can only enter just one per county and they must pay a $100 fee for each entry. Should a person win, they do not automatically receive the license. There is a huge expense involved. They must pay a $10,750 fee, which goes into a fund that provides education and treatment for alcohol and drug abuse. They must also pass a background check.
Learn More About Liquor Licenses 
Liquor licenses are hard to come by in Florida. Availability is limited, which means obtaining one can be an expensive endeavor.
Orlando liquor license lawyer B.F. Godfrey from Godfrey Legal can guide you through this often cumbersome process. He can review your situation and ensure you get the license you need at a reasonable price.  Schedule a consultation today. Call (407) 890-0023 or fill out the online form.
Resource:
tampabay.com/business/belly-up-florida-liquor-licenses-up-for-grabs-starting-next-week-20190814/