Florida Malls Adapting to Online Retailers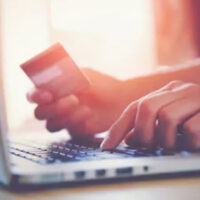 The best part of having an online business is that you didn't have to deal with the physical aspects of owning a brick-and-mortar business. You wouldn't have to worry about the commercial real estate leasing aspect, since your business would be run online, perhaps in the comfort of your own home. You wouldn't have to worry about the overhead, such as utility bills and other costs of operating a business from a building. You also wouldn't have to deal with customers in person—communication would take place primarily through phone, email or online chat.
A new trend is emerging, however. Many online retailers are looking to create a physical presence through brick-and-mortar stores. This trend is on the rise in Florida, particularly at The Gardens Mall in Palm Beach Gardens. Malls in suburban areas are focusing less on former mall staples such as Aeropostale, Hot Topic, Forever 21 and Hot Dog on a Stick and making room for predominantly online stores such as Lululemon, Warby Parker and Casper.
Malls are no longer the cookie-cutter shopping meccas they once were. Those malls are dying. Now, consumers are looking for stores that align with their changing interests. That's why many online stores, often seen as retail disruptors, are looking to expand their presence to physical stores.
Old, established brands are no longer popular. Once-popular stores such as Toys R Us, Payless Shoe Source, Nordstrom and Macy's are closing stores or filing for bankruptcy. While many entrepreneurs are going online only, even the internet is getting overcrowded. You can literally find hundreds of stores for every product imaginable. Therefore, establishing a physical presence as well is the only way for these retailers to stand out.
These retailers are looking to stand out in not just any mall, but luxury malls, such as The Gardens Mall, located off PGA Boulevard. In fact, non-luxury malls are suffering the effects of store closings at high rates.
The online beauty retailer Morphe is an example of a store that is part of the online to brick-and-mortar trend. Morphe, which is known for selling beauty brushes, was online only until recently. It now has two locations in Miami-Dade County and is looking to add a third in Palm Beach County.
Health and wellness businesses are also becoming popular in Florida malls. Some examples include Lululemon, which makes athletic apparel, and Peloton, which sells home gym equipment. Both stores plan to open in The Gardens Mall soon.
Learn More About Commercial Real Estate 
Online retailers are continuing to change the face of shopping. E-commerce caused brick-and-mortar stores to die out and go bankrupt. Now, these online stores are looking to establish a physical presence.
Commercial real estate can be highly risky, but this risk can lead to profit. Leasing a commercial property can lead to financial mistakes. Protect your business with help from Orlando commercial real estate lawyer B.F. Godfrey from Godfrey Legal. He can give you the advice you need. Call (407) 890-0023 or fill out the online form to schedule a consultation.
Resource:
palmbeachpost.com/news/20190719/why-online-retailers-turning-brick-and-mortar-at-gardens-mall