Florida Politician Accused of Copyright Infringement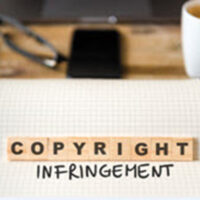 Politicians are always trying to one-up each other. Almost every person running for office has developed a campaign that talks trash about the opposition. While this allowed—and even expected—using protected works from another person in an effort to degrade them is hardly ever acceptable. In some cases, this can even be considered copyright infringement.
A Florida politician has been accused of copyright infringement after using photos of a TV station owner in his political ads. Ken Nielsen, who owns Crestview Community Television, is threatening to sue Florida House candidate Jeff Hinkle over what he claims are inappropriate use of his images.
Nielsen's attorney sent a letter to Hinkle accusing him of hijacking images of Nielsen and Hinkle's opponents and using them for his campaign. Hinkle allegedly took unauthorized social media posts from Nielsen and published these copyrighted works on a couple Facebook pages.
But this isn't the first time that Hinkle has been accused of copyright infringement. He was also contacted by the National Rifle Association about improperly using the NRA's logo on campaign materials. He received a cease and desist letter from the NRA's lawyer earlier this year.
Hinkle did inquire about using some of Nielsen's images and Nielsen told him he would be required to pay a $65 licensing fee. Hinkle had paid this fee in the past, so he was familiar with it. This time though, Hinkle posted the images without authorization. They also edited videos to erase banners, watermarks, and identifiers relating to Crestview Community Television. Nielsen was upset about the use of his images and videos, as they were used to trash Hinkle's opponents.
Hinkle's campaign spokesman said he is working with Nielsen's attorney to settle the copyright issue. However, they believe that the images were available for fair use, since most of the videos were shared online and in social media outlets. Nielsen is willing to settle the issue if Hinkle will pay him for the images already used, remove any illegally posted material, refrain from further illegal posting and pay for all the legal costs involved.
Nielsen, however, did already reject a settlement offer from Hinkle because he would have been required to stay quiet about the copyright infringement issue. Hinkle wants to keep the matter private and confidential, since he doesn't feel a dispute would help him with his bid for political office. Nielsen seems to think differently about the decision, so there are still some disagreements that need to be worked out between the two parties.
Learn More About Copyright Infringement
Many people use photos, music, content and other work without permission from others. While many are led to believe that they can freely use anything they access, this is not true and can lead to legal ramifications.
Protect your important property from unauthorized use with help from Orlando trademark & copyright lawyer B.F. Godfrey from Godfrey Legal. He understands the laws that apply and can provide you with various options. Schedule a consultation today by calling (407) 890-0023 or filling out the online form.
Resource:
nwfdailynews.com/news/20200721/state-house-candidate-hinkle-accused-of-copyright-infringement
https://www.godfreylegal.com/volvo-sued-for-copyright-infringement/