Business Leasing During COVID-19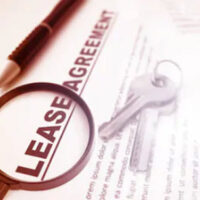 We certainly live in interesting times. Earlier this year, businesses were doing great, for the most part. Unemployment was low and the economy wasn't so bad.
Fast forward just several months later and the United States is in turmoil. The coronavirus pandemic has turned this country upside down. Millions of Americans have lost their jobs. Many are unable to pay their rent, mortgage, credit card bills, car loans and other expenses. Popular retailers have filed for bankruptcy.
This has created financial difficulty in terms of business leasing. Both landlords and tenants alike are facing struggles as businesses can't afford to pay their leases due to COVID-19 shutdowns. Many are moving their workforce to remote only, making brick and mortar locations no longer necessities.
Commercial real estate is like a food chain. Landlords don't just make money randomly; they depend on others to survive. If the tenant doesn't pay on time, the whole process is thrown out of whack.
And it's definitely been thrown out of whack. A lack of business has forced many companies to shut down for good. No business means no revenues, which means there is no money for rent payments. Many tenants don't think they should have to pay rent despite a lease in place because they are no longer using their properties. However, this may not hold up in court. The judge will interpret the lease as they see fit. They will exercise some discretion, but landlords are the ones who typically prevail.
Not paying rent is an issue. If tenants don't pay rent, the landlords don't get paid. This means that the landlords' lenders and bondholders won't get paid either. It's a domino effect.
Tenants and landlords have money issues all the time, though. What they are going through right now is nothing new. What's abnormal, though, is that it's all happening at once. With a recession, things don't get bad overnight. They often take 6-12 months or longer to hit rock bottom. The coronavirus, on the other hand, literally caused huge drops in revenue overnight, and it's all happening through external factors beyond anyone's control. Nobody was able to prepare.
Because everyone is affected, nobody can give advice as to what the next move should be. There's really no way to deal with it other than to be flexible. Landlords are doing their best to accept flexible payments. They are trying to work with tenants. However, they may not be acting like Mr. Nice Guy for too much longer. People can only lose money for so long. If things haven't improved by the fall, landlords may become more aggressive. 
Learn More About Business Leasing
Business leasing is facing tough times. Many tenants are unable to pay their rent, and landlords are suffering.
Orlando business leasing lawyer B.F. Godfrey from Godfrey Legal can answer your questions about business leasing. He has a vast amount of experience and can provide you with the guidance you need about business leasing during this difficult time. To schedule a consultation, call (407) 890-0023 or fill out the online form.
Resource:
commercialobserver.com/2020/08/covid-19-is-puzzling-work-for-real-estate-lawyers/
https://www.godfreylegal.com/covid-19s-effect-on-business-leases/