Former Assistant for Mariah Carey Sued for Violating Non-Disclosure Agreement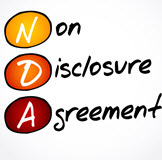 If you've ever been asked to sign a non-disclosure agreement, you may think nothing of it. After all, what could actually happen if you don't abide by it? Well, you could be sued. This is what is happening to a former assistant for pop superstar Mariah Carey.
Carey is suing the woman, who was her assistant from March 2015 to November 2017. She is accusing her former assistant of violating their non-disclosure agreement, as well as negligence, breach of duty and conversion of personal property. Carey is seeking a sum of $3 million in damages, not including attorneys' fees, interests, expenses and costs.
In her lawsuit, Carey claims that the woman, who she hired to help manage her personal and business life, turned out to be an extortionist, grifter and Peeping Tom. Carey, 48, alleges that the woman filmed her without her permission. The woman then proceeded to play these videos for friends and family members, which caused embarrassment to Carey. The woman then threatened Carey with the videos, claiming she would release them to the public if Carey ever fired her.
When Carey confronted her assistant and told her she knew about the videos, she did not apologize. Instead, the woman threatened to release the videos, along with other private information, unless Carey gave her $8 million. Upset about this blackmail, Carey decided to file a lawsuit against the woman.
Carey recently settled a similar lawsuit against her former manager. The woman had sued Carey for breach of contract and sexual harassment. The claims came five months after the manager was fired. Carey denied the claims and the two reached an agreement. The manager agreed to drop the lawsuit.
When a Non-Disclosure Agreement is Breached
When a party does not abide by a non-disclosure agreement, the remedies should be outlined in the document itself. The other party can sue the offending party for damages, which would be the economic value of the information that was disclosed inappropriately. For example, if a company lost out on millions of dollars in revenue because an employee leaked a secret that caused a competitor to gain advantage, then the employee could potentially be sued for millions of dollars.
However, it is important to fully investigate a claim before filing a lawsuit. Knowing that information got leaked out to the public is not enough. You need to have concrete evidence showing that someone actually did it. If you cannot prove your case, you will end up paying for legal fees and other expenses.
Learn More About Non-Disclosure Agreements
Many companies and individuals, particularly rich and famous ones, use non-disclosure agreements to make sure that sensitive information does not get leaked out to others. This information can ruin someone's business, reputation, revenues and profits.
If you want to protect your business or are an employee asked to sign a non-disclosure agreement, seek advice from Orlando non-disclosure & confidentiality agreement lawyer B.F. Godfrey from Godfrey Legal. Don't create or sign such an agreement without his assistance.  He can help you avoid mistakes that can serious consequences. To schedule a consultation, call (407) 890-0023 or fill out the online form.
Resource:
etonline.com/mariah-carey-sues-former-assistant-for-allegedly-violating-non-disclosure-agreement-117580