Franchising In The Food Industry After COVID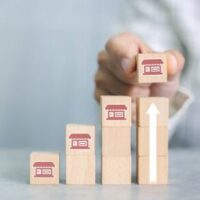 The COVID pandemic created a lot of challenges for businesses, particularly restaurants. Fast-food restaurants were allowed to stay open to some degree, but dine-in restaurants, particularly ones that focused on fine dining, were forced to close for public safety. Many pivoted by allowing delivery and to-go orders, but others closed permanently.
While franchising offers a lot of benefits for aspiring entrepreneurs, they will likely encounter some issues as well. It's a great way to expand a restaurant brand, but the industry is still not out of the woods yet. New opportunities are emerging, but so are new challenges. Franchisees will need to react quickly and find ways to keep the profits rolling in this ever-changing economy. Here are some things to consider as states open back up for business.
Focus on Off-Premises Sales
While some people are ready to return to in-person dining, many are content to continue eating at home for now. To keep revenues up, franchises need to focus on curbside and delivery options. These accommodations—particularly a smaller dining area—can actually save franchisees money. Plus, there will be fewer employees needed to operate and clean a dining area.
Consider Technology
Find ways to stay in touch with customers. Apps and loyalty programs have made it easy to attract new customers with deals and discounts. Plus, customers can use these apps to easily order menu items and have them ready for pickup or delivery.
Find Other Ways to Adapt
Many restaurants had to close down during the pandemic. There's a lot of empty commercial retail space, which means there is less competition. Use this to your advantage. Adaptability will continue to be important as we push through the COVID pandemic. Franchisors must stay abreast of new trends and issues and move quickly to accommodate them. On top of that, they need to stay in constant communication with franchisees to effectively manage the system during this time of uncertainty.
Find Ways to Deal With Labor Shortages
Many people were laid off during the pandemic. This time off, along with stimulus checks and increased unemployment benefits, gave workers very little incentive to return to work for low wages. Because of this, a lot of businesses—not just restaurants—are finding it hard to attract workers. Without workers, restaurants cannot operate effectively. Many have to consider higher wages to deal with this shortage.
COVID Liabilities
The restaurant industry requires employees to handle food, so how do owners deal with COVID issues? Should they force employees to be vaccinated? Should they wear masks? What testing protocols should be implemented? What happens when an employee is sick? There are a lot of legal and ethical issues to consider.
Learn More About Franchises
The restaurant industry faced a lot of challenges during the pandemic. It still does as people continue to be wary about eating out in public.
Franchising has created growth opportunities, but there are still challenges to consider. Orlando franchise lawyer B.F. Godfrey from Godfrey Legal can guide you through the process and help you anticipate challenges. Call (407) 890-0023 or fill out the online form to schedule a consultation.
Resource:
qsrmagazine.com/outside-insights/franchising-nearly-post-pandemic-world