Pirate Site Operators To Pay $1 Million Each For Copyright Infringement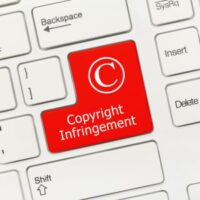 Online piracy has become popular in recent years. With everything now available online, it's easy to download movies, games, music, and software without permission. This practice may be common but it's illegal and can lead to hefty fines.
ABS-CBN, a media company based in the Philippines, recently won a court case against 21 different pirate site operators who engaged in copyright infringement. Each operator will be required to pay $1 million to the media company.
The domains involved are small streaming portals that offer Pinoy content to many countries, including the United States. "Pinoy" is the term Filipinos use to refer to their culture and includes entertainment. Pinoy refers to males and mixed genders, while Pinay is the term for females. Pinoy content is the core business of ABS-CBN.
ABS-CBN has sued more than 100 pirate sites. The most recent lawsuit was earlier this year, when the media company sued 21 site operators in Florida federal court. The operators are running 40 pirate domains, including  pinoyhd.net, pinoymovies.org, pinoysflix.su, and 123fullpinoymovieshub.com. There is also craigwhittakermp.co.uk, which was previously connected to the British Parliament member Craig Whittaker. This site was later turned into a streaming portal by pirates.
None of the 21 defendants made an appearance in court, but that is common. ABS-CBN requested a default judgment, including damages for copyright and trademark infringement. The district court judge granted this motion.
The battle against pirate sites often lasts a long time. The site operators are often located in exotic countries and can be difficult to locate. They tend to ignore legal threats, so getting them to take down their sites and pay up can be a battle.
The Verdict
The district court approved the request for $1 million in damages for trademark infringement against each site operator. Six of the operators will have to pay an additional amount between $30,000 and $90,000 for copyright infringement. The operator of thefilipinochannel.su has to pay another $10,000 for cybersquatting.
While the multi-million-dollar verdict is a huge windfall for ABS-CBN, receiving the money will be a challenge. That's because it will be difficult to know exactly who is operating the sites and where they are located. Even if their whereabouts are known, they likely do not have the money to pay up. ABS-CBN has anticipated this problem to some degree, so the main goal is to ensure that the sites are no longer available.
Learn More About Copyright Infringement
Pirating is a common practice and it's something that can be easily done online. Many people go out of their way to pirate free entertainment, such as movies, music, and games.
However, it is illegal to reproduce works without permission from the owners. Orlando trademark & copyright lawyer B.F. Godfrey from Godfrey Legal can help protect your products, publications, and other works from others looking to make a profit. Contact our office today to schedule a consultation. Call (407) 890-0023 or fill out the online form.
Resource:
torrentfreak.com/us-court-orders-21-pirate-site-operators-to-pay-1-million-each-in-damages-211109/