Florida Bar Loses Liquor License After Brawl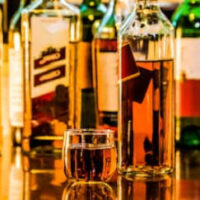 Many people enjoy having a drink in the evenings and on weekends, especially after a stressful week dealing with work or personal issues. In order to serve alcohol in Florida, an establishment needs to have a liquor license. Getting a liquor license in Florida is challenging because supply is limited. Once you have a liquor license, holding onto it can also be difficult.
Dixie Roadhouse, a popular bar in Cape Coral, Florida, recently got its extended hours liquor license suspended after customers started a brawl inside the place in early December. Dixie Roadhouse now cannot serve alcohol after 2 a.m.
The brawl involved 40 people and started inside the bar. It then escalated and spilled out into the street. Many of those involved in the fight are associated with local gangs. Dixie Roadhouse's staff were blamed for allowing many patrons to drink too much alcohol. In addition, they should not have allowed gang members inside the bar. The bar has the legal right to appeal the decision by calling for an emergency meeting.
This was not the first incident at Dixie Roadhouse. In September alone, there were six incidents caused by drunk patrons. One person was passed out in a car. Another was drunk in a nearby parking lot. These incidents led to two DUI accidents.
How to Lose a Liquor License
There are many ways in which a bar or restaurant can lose a liquor license. They include the following:
Not checking IDs. A person has to be 21 years old to legally drink alcohol. If a server or bartender does not check a person's age and serves alcohol to a minor, the business could lose their license.
Drinking on the job. Staff members are not allowed to consume alcohol while working. This can cause the bar to lose its license.
Serving in unlicensed areas. If you serve alcohol outdoors or on a patio, make sure that your license covers it. Licenses are very strict and specific.
Serving those who are drunk. If a drunk person walks in an establishment looking to drink more alcohol, the restaurant can be held liable for any damages. The same applies when they overserve a patron. Bartenders and servers should be wary of patrons who have had multiple drinks and appear intoxicated. By continuing to serve them, they can lose their license permanently.
Being charged with a felony. If the owner of the liquor license gets in trouble with the law, they could lose their license.

Learn More About Liquor Licensing
Getting a liquor license in Florida is a challenge in itself. The state limits the number of licenses available, so once you obtain one, it's important to do what you can to hold onto it. Violations can lead to liquor license loss.
If you are considering a liquor license or already have one and need to know how to protect it, Orlando liquor license lawyer B.F. Godfrey from Godfrey Legal can help. He has a wealth of business knowledge and experience to share with his clients. To schedule a consultation, call (407) 890-0023 or fill out the online form.
Resource:
fox4now.com/news/local-news/cape-police-suspend-dixie-roadhouses-late-night-liquor-license-after-brawl