How Bed Bath & Beyond Closings Will Affect Florida Landlords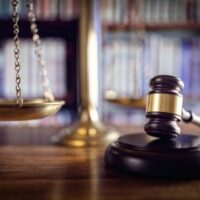 Landlords only make money when their properties are being leased. So when a company shuts its doors for good, they may be concerned about the future. Who will take over and for what price?
This is how Florida landlords likely felt when they heard the news that popular retailer Bed Bath & Beyond filed for bankruptcy for April 23. As a result, 41 stores will be closing across the state.
The store closings will be a challenge for property owners who will be left with vacant spaces in the near future. If a new tenant is not found quickly, rent payments will be missed. This will result in a loss of profit for the landlords.
However, retail space is at a premium in Florida. There are very few vacancies, so there is high demand for retail space. While finding a new tenant may prove difficult at first, landlords will likely see rewards in the long term.
When a retailer decides to file for bankruptcy, it doesn't happen overnight. It is often a chain of events that happens over time, as bankruptcy is seen as a last resort. Bed Bath & Beyond has had declining sales for a while, so the closings make sense. In the long run, landlords will see the retailer's departure as an advantage. With high demand for retail space, new tenants will be pouncing on those vacancies left behind by Bed Bath & Beyond. It's possible that landlords could charge even more for the space. The tenants could also be better and bring in more customers.
Bed Bath & Beyond has blamed its Chapter 11 bankruptcy on two things: moving into private label merchandise development, along with consumers moving away from brick-and-mortar stores and shopping more online. There are a lot of expenses involved with maintaining a substantial brick-and-mortar presence, and many of the Bed Bath & Beyond stores are operating at suboptimal performance levels.
On top of faltering sales, one of Bed Bath & Beyond's biggest issues was it failed to adjust f to omnichannel retail, which refers to reaching shoppers across several platforms.
Now that it has filed for bankruptcy, Bed Bath & Beyond will be going through a wind-down process. It is in the process of closing its remaining 370 Bed Bath & Beyond and 120 Buybuy Baby stores across the country. There are seven Buybuy Baby locations in Florida.
The store liquidation process could generate approximately $718 million in sales. It is also possible that a buyer could step in.
Learn More About Commercial and Retail Leasing
When businesses have to close down, this can be concerning to landlords. They lose that tenant and have to find another, but fortunately, that's not too hard in Florida.
Whether you are a commercial landlord or tenant, Orlando commercial & retail lease lawyer B.F. Godfrey from Godfrey Legal can review your lease agreement to ensure it has favorable terms. Schedule a consultation with our office today by calling (407) 890-0023 or filling out the online form.
Source:
businessobserverfl.com/news/2023/apr/25/bed-bath-beyond-shuttering-41-florida-stores-could-be-good-for-landlords/