Tiger Woods' Ex Must Abide By NDA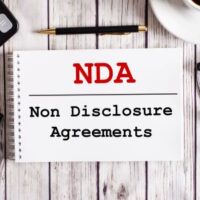 People are often ordered to sign non-disclosure agreements (NDAs) for business purposes. For example, if an employee is given access to confidential or sensitive information about a company, they may be asked to sign an NDA in an effort to stay mum. If the worker does not follow the terms outlined in the NDA, they could be sued.
After time, a person may change their mind about following an NDA. They may want to be released from it, especially if the business relationship has soured.
This is what is currently happening with golfer Tiger Woods and an ex-girlfriend. The ex, Erica Herman, signed an NDA with Woods in 2017 and was hoping to get it voided by making claims of sexual harassment by the pro golfer. Herman sued both Woods and the trust that owns his $54 million Florida mansion. She was hoping for a $30 million award amid allegations of sexual harassment.
However, the circuit judge called the accusations "vague" and has ordered that the case be sent to arbitration. That's because Herman failed to prove her accusations of sexual harassment, despite having every opportunity to do so.
On top of that, Herman's attorney is questioning whether or not Herman actually signed the NDA, even though there is proof that she and Woods negotiated on one back in 2017. At a recent hearing, Herman's attorney admitted that Herman did sign an agreement, but he claims he had never seen the one that Woods' attorneys presented in court.
If Herman knew for sure that she had never signed the NDA, then the case would have been settled in a hearing. However, because Herman wasn't sure if she signed it or not, the case will now have to go to arbitration. It is unknown if Herman will appeal the decision.
So why would two people in a romantic relationship have an NDA in place? Herman served as the manager of Woods' restaurant in Palm Beach County before their relationship turned romantic. She argues that the NDA is unenforceable due to federal law, which states that such contracts can be voided when there is evidence of sexual abuse or sexual harassment.
Herman alleged that Woods threatened to fire her if she didn't sign the NDA. However, her lawyer argued that the threat was a type of harassment in a sense, since Woods treated her  — an employee — differently from the other people who worked in the restaurant because Woods and Herman had a sexual relationship.
However, if there was any sexual harassment in their relationship, it was barely mentioned during the hearing. The judge said she needed more information in order to consider it.
Learn More About Non-Disclosure and Confidentiality Agreements
NDAs and confidentiality agreements are things that may be required in a number of business settings. It is important to abide by them or face legal ramifications.
Orlando non-disclosure & confidentiality agreement lawyer B.F. Godfrey from Godfrey Legal can help you protect your interests if you are asked to sign such a legal document. Schedule a consultation to learn more about how we can help you. Fill out the online form or call (407) 890-0023.
Source:
espn.com/golf/story/_/id/37673885/judge-rejects-attempt-tiger-woods-ex-girlfriend-erica-herman-nullify-nda