How Startups Can Reinvent the Office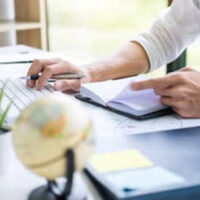 Many companies are ending the era of work from home, which began in the days of COVID. Now, many businesses are mandating return to office (RTO), either full-time or as a hybrid employee.
The good news is that as an entrepreneur, you can determine how you want your employees to work. What type of environment will work best?
You don't have to mandate five days a week in the office. You don't have to require fully remote work either. You can opt for something in between, but keep in mind that the more flexible work opportunities you offer (such as remote work), the more qualified candidates you will receive for open positions.
What type of office environment works best for you? Here are some ways to reinvent your company's office environment and make it more inviting for employees.
24-Hour Access to Offices
What's up with working from 9-5? While those hours may work for the majority of people, some employees may want to start earlier or later. Working from home can be convenient for many workers, but some are unable to focus due to kids, pets, or roommates vying for their attention. An office with 24-hour access can make it easy for employers to get work done at a time that suits them best.
Stop Tracking "In the Office" Time
Being in the office is not synonymous with being productive. Workers often get a lot done outside of the office as well. In fact, a lot of people would rather work from home or someplace else than be in an office. As a business owner, you need to be mindful of this. If the work allows for it, offer some flexibility. Don't focus too much on bodies being in the office.
Make the Workplace Mental Health Friendly
"Work" and "stress-free" are rarely in the same sentence, but there are some things you can do as a business owner to make the workplace more enjoyable. For example, you can make some changes to the lighting in the office to boost energy and improve health. Plants can also be helpful in reducing stress, improving mood, and boosting immunity. Use this opportunity to create an environment that's even more desirable than the employees' homes. As a startup, you can make the workplace relaxing and productive.
Develop Hubs
The worst thing about having to return to the office is the commute. Not many people want to spend hours commuting every day on top of working an eight-hour day (or longer). That's why developing hubs is important. Locate your company close to places where people live. You may wish to have multiple hubs for even more convenience.
Learn More About Business Startups
The concept of work has changed a lot in the past decade. Going into an office five days a week is no longer the norm. As a business owner, you can change the way how an office operates.
Orlando business startup lawyer B.F. Godfrey from Godfrey Legal understands how exciting operating a business can be. While you can manage it the way you want, for the most part, there are legal issues to contend with. Schedule a consultation today by filling out the online form or calling (407) 890-0023.
entrepreneur.com/starting-a-business/5-ways-start-ups-can-create-the-office-of-the-future/455482