Benefits of Buying an Online Business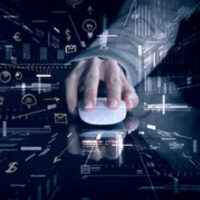 Many people want to be business owners, but it can be hard to come up with a creative idea. Starting a business from scratch is tough — and expensive. Many people spend six or seven figures on businesses that never become viable. They never get off the ground, resulting in huge financial loss.
That's why many people decide to buy businesses that are already established. It can be a costly expense up front, but over time, purchasing an existing business can be advantageous.
When you think of established businesses, franchises such as fast food restaurants come to mind. However, online businesses are also a good option. Established online businesses are turnkey and allow you to take over operations without making huge changes. Plus, they are very lucrative. Ecommerce sales totaled $5 trillion in 2021.
You can get in on this, and it's not hard. There are millions of websites and apps that you can find to make a big profit. Read on to learn about the benefits of buying an online business.
Increased flexibility. With an online business, you can establish your business anywhere. You don't have to have a physical location, so you can work from anywhere. This brings flexibility for your employees as well, since they can work from anywhere, as long as they have access to a computer and the internet.
Global reach. Online businesses have no location restrictions. This means you can market to customers all over the world. You just need to use online ads and traditional SEO strategies and you can bring in all kinds of customers.
Established brand. Buying an online business means you are burying an established brand. This means less risk for you, since you are getting access to an established customer base and branding strategy. This can help you save time and money. .
Proven products/services. You can also save time and money on market research since the products and services are already in place. These existing products will provide value for your customers, so you won't have to come up with products of your own, unless you want to.
Existing supplier relationships. Having established supplier relationships is considered a luxury nowadays, since the COVID pandemic has led to consistent supply chain issues. Do not underestimate the importance of supplier relationships. Having an established supplier for your business needs can help you get off the ground more quickly. You can start earning money at a fast pace.
Learn More About Website Transactions
Buying an already-established website has many benefits. The process can be easier but also more costly. Look at the pros and cons before purchasing an online business.
Orlando domain name & website transaction lawyer B.F. Godfrey from Godfrey Legal can help you understand the possible legal issues you may face. Some topics of concern include terms of use, privacy policies, and protecting trade names and trademarks. To learn more, schedule a consultation. Call (407) 890-0023 or fill out the online form.
Source:
searchenginejournal.com/how-to-buy-an-online-business-where-to-buy/474077/