Internet Advertising: What You Need to Know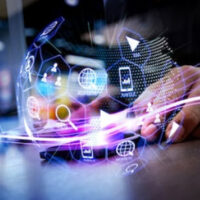 Gone are the days of newspaper ads and flyers promoting businesses, products and services. Companies have shifted to the internet to get the word out. Websites and social media marketing are helping companies gain popularity in no time. 
While advertising is now primarily online, the rules have not changed. False advertising is still a huge no-no. Consumers need to be protected now more than ever, especially since the internet is often criticized for its lack of credibility.
If you are an online business, you'll want to make sure you use truth in advertising when promoting your services and products. Not only is it unethical to lie and deceive customers, but it is also illegal. The Federal Trade Commission (FTC) can order hefty fines and even allow customers to sue you in court. Don't let this happen to you. Follow these guidelines so that customers feel safe purchasing from your company.
What the FTC Requires
First and foremost, honesty is the best policy. Your advertising should not intentionally mislead your customers or leave out important information. Implying something that is not true or not disclosing information is prohibited by the FTC. It will be deemed unfair if it causes injury that is substantial, not avoidable and not outweighed by other benefits.
As a seller, you are responsible for claims you make about all products and services you sell on your website. If you use a website designer or advertising agency, they could also be held liable for any deceptive representations or false claims you make on your site if they participate in the advertising or know about the deceptive claims.
Any claims that you make on your site that relate to safety, health or performance must be proven. Any disclosures or disclaimers on your site must be easily read by others. Any demonstrations must show how the product is intended to be used. If you use phrasing such as "money back guarantee" or "satisfaction guaranteed," you must give a refund to dissatisfied customers.
When advertising to children, be especially careful how you market a product. This raises special issues, since children have a hard time understanding advertising.
When offering free products—such as in a buy one, get one free promotion—the details must be clearly noted. It's not a good idea to make environmental claims. Even if your product does offer some benefit, it must be specific and significant.
If you sell clothing, particularly textiles and wool, you must indicate the country of origin. If you market something as "Made in the U.S.A," the entire product or almost all of the product must be made in the United States. 
Learn More About Website Transactions
When selling products online, it is important to, above all, be truthful. Stick by your word. If you promise something to customers, make sure you follow through.
Advertising can be a tricky area of business. Protect your company from negative reviews and a bad reputation with help from Orlando business lawyer B.F. Godfrey from Godfrey Legal. He will discuss all the legal ramifications you may encounter and ensure your website is properly set up. Call (407) 890-0023 or fill out the online form to schedule a consultation.
Resource:
ftc.gov/tips-advice/business-center/guidance/advertising-marketing-internet-rules-road