Lennar Corp. to Merge With CalAtlantic Group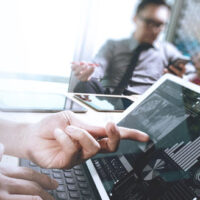 Florida's largest homebuilder is about to get even larger. Lennar Corp., which is currently the largest builder in Florida and the second-largest one in the United States, is in the process of buying out CalAtlantic Group, which is based in Virginia. The transaction is expected to close sometime in February.
The merger will make Lennar—which is based in Miami—the largest construction company in the country. Once the merger has been completed, Lennar will grow to $18 billion in equity and $17 billion in reserves.
Lennar currently builds more than 6,000 homes in Florida every year. With the two companies merging, their footprint will expand to 21 states. They will control 49 markets and 1,300 communities. Lennar and CalAtlantic Group will cover about half of the population of the United States.
CalAtlantic went through a merger of its own in 2015, when it merged with Standard Pacific Corp. and The Ryland Group. Lennar believes the merger with CalAtlantic Group will benefit them in many ways. Lennar will be able to provide better products at better prices. The company will be better equipped to tackle issues such as labor shortages and rising costs.
Lennar is also expecting to see some cost savings as a result of the merger. It expects to save $75 million this year and $250 million each year after that. Lennar will also be poised to increase wages of employees and increase their ability to scale in the housing market.
The merger hasn't been completed yet, and it's already helping Lennar's financials. Home sale revenues for the builder increased by 14 percent during the fourth quarter of 2017, pushing revenues to $3.3 billion. There was also a 5 percent increase in home deliveries and an 8 percent increase in the price of an average home.
Benefits of a Merger
A merger, when done right, can present numerous opportunities to a company. It can help you reach more customers and reduce competition. A partner gives your company more resources, distribution and cash to expand your business to new heights.
For the best chance of success, it's important to know as much as you can about the company you want to acquire. You need to know how much the business is worth and how they can help you expand your business. Look for a business that has something you want, and likewise, find a business who is interested in the products you have to offer. Be wary of competitors whose only goal is to put your company out of business.
Learn More About Mergers 
Mergers can help a growing company stay competitive in the marketplace. When two equally successful companies merge together, opportunities abound. However, taking on another company also means taking on that business' liability issues.
Is a merger right for your company? Orlando merger and acquisition lawyer B.F. Godfrey from Godfrey Legal can help you understand what to expect if you plan to merge your company with another. Call us at (407) 890-0023 today or fill out our online form to schedule a consultation.
Resource:
floridapolitics.com/archives/253619-merger-nearly-complete-lennar-corp-poised-help-homebuilders-face-new-challenges