Why You Should Consider Franchising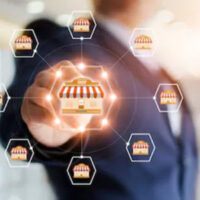 Business startups are a dime a dozen. It seems like everyone wants to own their own business, but they have ideas and want to create their own products. The startup life, however, isn't for everyone. Starting a business requires a lot of time and money, and not everyone has hundreds of thousands of dollars or wants to devote 24/7 to a business.
If you want to be in charge of your own business, but want an established business, then franchising might be the right option for you. Franchising allows you to run an established business, like a fast food restaurant, real estate company, gym, hair salon or hotel chain. You can own a well-known business like McDonald's, Taco Bell, The UPS Store or Great Clips. If this sounds interesting, read on to learn some other reasons why you should consider franchising.
More Flexibility
When you own a franchise, you're your own boss. You can hire people to run it for you. You don't have to be constantly at the store during opening hours. If you have a family, are sick or simply want to take a day off, you can do so without repercussions. You have the flexibility to make your own schedule, which can be liberating for those who want a 9-5 job, but without the boss.
Variety of Options
When it comes to franchising, the sky's the limit. While most franchises are national brands, some are local restaurants and retailers that are community-based. Local brands are often better at responding to customers' needs, so if you thrive on technology such as apps and online ordering options, then this might be a good option for you. However, if you prefer name-brand recognition and a cookie-cutter way of operating a business, then a national brand may be a better fit.
Easiest Way to Business Ownership
If your goal is to be a business owner, then franchising is the way to go. If you choose to create an idea, design it and market it, it could take many years and sometimes even millions of dollars. This is simply not an option for most people. Raising money is not easy, and getting a loan can be even harder. Franchises are typically funded through the Small Business Administration (SBA), so the loans are backed by the government. The SBA will lend you more money than you're worth, making it a great way to get the money you need to start a franchise. If you're a veteran, there are even more funding options available to you.
Learn More About Franchising  
If you've always dreamed of owning a business, franchising may be the answer. It offers many advantages, but it also requires a commitment and a lot of money.
Orlando franchise lawyer B.F. Godfrey from Godfrey Legal can determine if franchising is the right fit for you. He will support you as necessary so you can avoid common mistakes and succeed. To schedule a consultation, fill out the online form or call (407) 890-0023.
Resource:
bizjournals.com/seattle/news/2020/01/24/four-things-an-entrepreneur-should-know-about.html
https://www.godfreylegal.com/growth-of-women-in-franchising/