How Business Startups Can Sustain Growth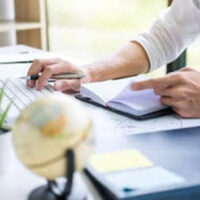 It's a rough time for entrepreneurs to be starting businesses. COVID-19 has forced quarantines and business shutdowns. Millions have been laid off, so these people are trying to spend as little money as possible.
More than 70% of businesses fail within the first several years. This can be a frightening statistic for business owners. What this means is that you need to take the right steps to poise your business for success. After all, the odds are against you right now and you don't want revenues to be reduced any more than they already are.
If you are choosing to move forward with your business startup right now, you need to be proactive. The good news is that there are some ways in which you can help your business grow despite these tough economic times.
Grow Your Capital
Businesses require a large amount of money to keep things moving. There are so many expenses that will suck up your savings, so be prepared. You need a lot of money saved up—tens or even hundreds of thousands of dollars. You can try investors or business loans, but these can be hard to come by, especially now. You may need to borrow money from family and friends. Just be sure you understand whether the money is a gift or a loan so you don't ruin your relationships along the way.
Create a Business Plan 
A business plan can help guide you through difficult times. It will show you how you will operate your business, what you plan to do in certain situations, how many employees you plan to hire and how you will spend your money. If you sell products, your plan should also include how you make these products. Many investors will require a business plan so they can decide whether or not to invest in your company. Even if you don't plan to have an investor, a business plan is a great way to discover your business' strengths and weak spots.
Market Your Company
You need as many customers as possible, and that means getting the word out about your company's products and services. There are many ways to tackle marketing. You may hand out business cards, post flyers, place ads in publications and make phone calls. Creating a website is a necessity, as you want customers to be able to place orders and find out more information about your business. Just about every business has an online presence nowadays, so don't be left behind. Make your company known with an attractive, secure website.
Learn More About Business Startups
With the coronavirus pandemic limiting revenues for many businesses, it helps to plan ahead and poise your business for growth. Be sure to take the right steps now to strengthen your business so you can weather the bad times.
Orlando business startup lawyer B.F. Godfrey from Godfrey Legal can give you solid advice so you can avoid costly mistakes. Schedule a consultation today. Call (407) 890-0023 or fill out the online form.
Resource:
blogs.southcoasttoday.com/askdawn/2020/09/15/strategies-all-startups-must-have-to-sustain-business-growth/
https://www.godfreylegal.com/solving-succession-problems-for-women-entrepreneurs/