Opportunities for Business Startups Amidst COVID-19 Pandemic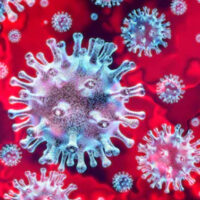 With the COVID-19 pandemic leading to millions of layoffs across the country, the virus is causing extreme financial unrest. Those living paycheck to paycheck have no money for rent, food and other necessities. People are being forced to shelter in place. Because of all of this, you would expect that right now would be the wrong time to start a business, right?
Not necessarily. While obviously you couldn't open a new restaurant right now, there are other options for entrepreneurs looking to start a new business. Many companies—such as HP, IBM, Disney, FedEx and General Motors—were started during recessions decades ago and they are still successful today. Whether you are looking for a short-term or long-term opportunity, there are many types of businesses to consider.
Short-Term Opportunities
Face masks. The coronavirus has caused many people to think more about their health and safety. You may have seen people wearing paper face masks while shopping and running errands. This has led to many people creating their own cloth masks, complete with unique prints, to make face masks stylish. You could even make branded ones for companies to give to employees. However, don't expect this opportunity to last forever. Once the virus goes away, the need for masks will go away as well—or at least dramatically decrease.
Cleaning services. While many companies do have some sort of cleaning services in place, specialized janitorial services will be needed to take things up a notch. Common areas and offices will need to be thoroughly cleaned and disinfected on a regular basis to ward off the spread of coronavirus.
Long-Term Opportunities
Delivery services. Grocery stores and fast food restaurants are using services such as Instacart, Grubhub and DoorDash to deliver food to customers. These delivery services will likely be needed even as the pandemic ends. Those who can capitalize on this opportunity and deliver even more goods will benefit.
Remote tools and applications. The coronavirus has forced people to shelter in place, and companies that thought they could never convert to telework are finding out that they actually can. To save money on office space, employers may want to convert employees to full-time remote workers. Remote tools can also help expand education opportunities, allowing more people to engage in distance learning.
E-commerce. Consumers are seeing just how easy it is to shop from their computer. Even though we are being forced to shelter in place, we can still buy food and other necessities with just a few clicks of the mouse. Online stores are bound to be successful for many years to come.
Learn More About Business Startups 
The silver living to the coronavirus crisis is that it is creating new opportunities for entrepreneurs. While the economy may seem like it is crumbling, advances in technology can make more and more things possible.
Starting a new business can be daunting right now, but Orlando business startup lawyer B.F. Godfrey from Godfrey Legal can guide you through the process and help you find resources to help your new business grow. Schedule a consultation today. Call (407) 890-0023 or fill out the online form.
Resource:
forbes.com/sites/bernhardschroeder/2020/04/09/startup-opportunities-coming-out-of-the-pandemic-some-are-opportunistic-others-will-be-here-for-a-long-time/#38dd5f5d9350
https://www.godfreylegal.com/branding-trends-to-consider-for-your-startup/