Selling Products Online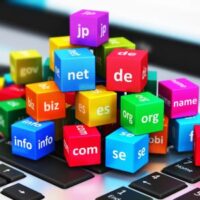 Want to sell a product? Today, it's easier than ever. The internet has opened up so many doors for inventors and entrepreneurs looking to make money.
But it's not as easy as just posting product descriptions and photos on a random website. You need to have a plan in place. There are several ways to go about it. You could create a website or sell products on an existing website. You could also use an ecommerce platform. Read on to learn more about the process and your options.
How to Sell Products Online
The best products to sell online are ones that you are passionate about. Once you find the right products, you can start your business by following these steps:
Name your business and website. While you want to be creative with your name, you also need to pick something that customers will easily remember. The same goes for your website domain, so choose wisely when determining spelling and pronunciation.
Decide on payments. What types of payment will you accept? Obviously debit and credit cards should be at the top of your list, but what about digital options like Apple Pay and Google Pay. PayPal can be used as a type of payment as well as a payment processor. When it comes to accepted payment types, the more, the better.
Think about shipping. While places like Amazon can afford free shipping, small businesses cannot always eat these costs. Figure out shipping costs and how they will affect your budget. It needs to be a balancing act because many customers are unwilling to pay a lot of money for shipping. They'll look elsewhere if it's too much.
Have a marketing plan in place. Once you get your store set up, you're ready for business. But it's not that easy. Who knows about your store? It's time to start building your brand and promoting your store. Social media sites such as Facebook, Instagram, and Pinterest are great ways to promote your business and get the word out.
Using an E-Commerce Platform
Instead of using your own website, you could use an e-commerce platform. These platforms offer many benefits to help you sell products easily. Some of the most common marketplaces and platforms include:
Shopify
Amazon Marketplace
Walmart Marketplace
Etsy
Keep in mind the requirements and fees involved before choosing one. Plus, each one offers different benefits. For example, some track inventory and manage payments. Also, Etsy is geared toward crafts and some, such as Walmart Marketplace, focus on established businesses.
Learn More About Website Transactions
Selling products online may seem easy, but there are legal concerns to consider. When creating any website, there are certain terms and policies that you'll need to enact to protect your interests.
Orlando business lawyer B.F. Godfrey from Godfrey Legal will assess your business structure to determine what liabilities and legal issues need to be addressed. Schedule a consultation today by filling out the online form or calling (407) 890-0023.
Resource:
businessnewsdaily.com/15861-how-to-sell-online.html