Rise In Microfranchising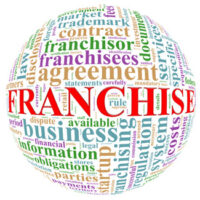 When you think of franchises, popular fast food restaurants such as McDonald's and Taco Bell come to mind. However, not all franchises have to be large, well-known companies. Smaller franchises, called microfranchises, are gaining in popularity.
Microfranchising began in less-developed countries to help pull residents out of poverty. In a nutshell, it involved selling low-priced products in high-traffic areas. It is a business model that uses a systematic approach to replicate small businesses. It allows even the poorest people to become entrepreneurs, as just a small investment is required. There are no high upfront costs that are often seen with traditional franchises.
Microfranchises are often food and beverage companies, although they can also be retail stores, healthcare services, cleaning services, and anything else that can be run out of your car or a small kiosk.
Interested in running a microfranchise? Here are some things to keep in mind.
Consider the Costs
Even though microfranchises cost less than traditional franchises, there are still fees to consider. Consider upfront costs as well as any monthly or recurring expenses. Make sure you fully understand what is expected of you financially before you sign any paperwork.
Think Big
Your business may be small, but you need to think big. A small business can quickly turn into a profitable company, so you need to think about possible future expansion. Your business may develop opportunities to grow.
Aim for Scalability
Along the same lines, think about how you will scale your business should your microfranchise become successful. For example, you may be selling just a few products now, but as you gain sales, you may want to consider more inventory or newer products that are higher in price. If you have a service, you may want to take on more clients or higher-paying projects. You want to keep investing in your business so that in the near future, you can take on more work and earn even more money.
Think About Your Clients
The right product or service for a franchise should be a necessity. That's why the food and beverage industry is a popular market for franchises. People need to eat, after all. While you may have a luxury product or brand in mind, keep in mind that the pandemic has affected the finances of many people. Therefore, you need to think about your clients and how they will benefit from your product. You should aim to keep your franchise's products affordable if you want to succeed.
Learn More About Franchising
Franchising is a great way to own a business without having to come up with a creative product or service. If space is limited, microfranchising is an especially good way to run a small business from your home or car.
Need help with the legal aspects? Orlando franchise lawyer B.F. Godfrey from Godfrey Legal can help you avoid common mistakes so you can run your business smoothly. Schedule a consultation today by filling out the online form or calling (407) 890-0023.