Should You Buy an Existing Business?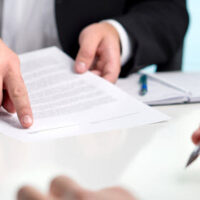 If you're tired of the corporate world or sick or your commute, boss or co-workers, you may have contemplated running your own business. After all, if you are the boss, you have no one to boss you around. You are in control of your business' success.
However, coming up with a profitable business idea or product can take a long time, not mention a lot of money. And in the end, there are no guarantees. You could end up spending several years and hundreds of thousands of dollars on a flop.
That's why many Florida residents with an entrepreneurial spirit choose to buy existing businesses. In fact, many large corporations buy businesses all the time. It helps increase their bottom lines, and it can do the same for you—if you know what to expect. There are many benefits to buying an existing business, but there are also some disadvantages that can lead to more work and money that you expected.
Benefits of Buying a Business
One of the biggest benefits of buying a business is that it's already established. The groundwork has been done and the business is bringing on customers and (hopefully) making a profit. Business and marketing plans are already in place.
More than likely, the business already has established customers, which means income should be fairly reliable. Another plus is that because the business has been established for quite some time, if you need money, financing should be relatively easy to get.
Disadvantages of Buying a Business
One of the biggest drawbacks to buying a business is that you'll need a significant amount of money upfront. You'll need to have money to purchase the business, plus there are accounting and legal fees to consider. You'll definitely want to have an accountant and lawyer on board to aid in the transition.
The business will come with trained staff, which is good in some ways. These workers know the processes, so that is beneficial. On the flip side, many employees are not immediately receptive to new owners, especially those who want to start changing things around. Therefore, it may take some time for them to begin to trust you.
Having a new owner often changes a business' reputation or clientele. Customers often get concerned when a new owner comes along. In many cases, new owners change things for the worse. Maybe the customer service takes a dive or the food is no longer as good. While it's acceptable to make changes, they should be for the better.
Learn More About Buying an Existing Business

Buying an existing business may be easier in some ways, but it still comes with many challenges. You'll need a substantial amount of money to keep the business operating. In addition, you'll have to deal with existing contracts and employees, which can be stressful.
Orlando business purchase and sales lawyer B.F. Godfrey from Godfrey Legal has decades of experience helping Florida entrepreneurs understand the laws regarding business purchases. He can give you the assistance and guidance you need to keep the existing business profitable and successful for years to come. For legal help, Contact Godfrey Legal at (407) 890-0023 for a consultation.