What to Know About Retail Leases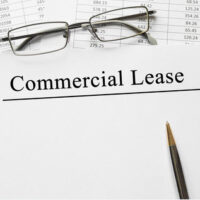 Retail leases are often a mystery to new entrepreneurs. Before looking for the perfect retail space, the first thing is to find out how much you can afford. A lease payment can vary from 3 percent to 10 percent of gross monthly sales. Appliance and electronics stores tend to charge the least, at around 2 percent, while clothing stores may pay nearly 8 percent of their gross monthly sales toward a lease.
There are many factors that can affect lease payment, though. Location and demand are the biggest factors. A space in a high-traffic area that's convenient for pedestrians and offers ample amenities will cost more than a space in a rural area. Condition and length of term are other factors to consider. You will pay more for a retail location that is move-in ready. You'll have more bargaining power with a lease term that is three years or longer than you would with a lease that is only one year long.
There are other expenses to consider as well. Don't forget about property taxes, insurance and utilities. Plus, if your space is relatively new, you may need to pay for construction or design work to improve its curb appeal. Be conservative with your budget because it takes a lot of money to run a business on a daily basis. Don't overextend yourself!

Learn More About Retail Leases

Retail space is often one of the most complicated—and costly—issues involved with a business. Make sure you understand the inclusions and restrictions involved.
Orlando commercial and retail lease lawyer B.F. Godfrey from Godfrey Legal has decades of experience helping entrepreneurs understand all that a retail lease entails. A lease can be complicated to review, and there are many things to consider. Get legal help today. Contact Godfrey Legal at (407) 890-0023 for a consultation.
Resource:
chainstoreage.com/real-estate/new-lease-life-las-olas-boulevard/