Staffing Agency Accused Of Illegal Non-Compete Agreements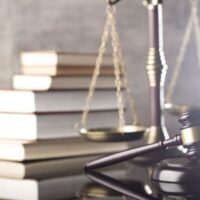 Non-compete agreements are often used by employers to keep workers from seeking employment with competitors. Workers will tell you that these documents are unfair, limiting their employment and making it hard to earn money. Some workers even have to move in order to conform to the terms of their non-compete agreement.
However, many states are making these agreements illegal or at the very least, heavily scrutinizing them. That's because some employers are creating illegal agreements and hoping that employees will abide by them. This is what recently happened in Washington.
Tradesmen International LLC, which has seven offices in Washington state, serves as a third-party recruiter for companies. Since 2020, it has placed approximately 1,200 workers at more than 300 businesses throughout the state. Many of these jobs were for construction-related work.
These current and former employees may now be eligible to file a claim. Tradesmen International LLC has agreed to pay $287,100 in restitution. In addition, the company must inform workers that their non-compete agreements are no longer valid.
Tradesmen's practices came under fire in July 2021. The attorney general received a tip and began its investigation. A state investigator applied for a job with Tradesmen and at no point did Tradesmen disclose its non-compete agreements—not even during the interview process. In fact, one interviewer even told the investigator that there would be no restrictions with taking future jobs.
Tradesmen signed a consent decree to avoid a lawsuit. Those employed by Tradesmen  International LLC as of January 1, 2020 should contact the attorney general's office to see if they are eligible for restitution.
Issues With Non-Compete Agreements
Non-compete agreements have to be written a certain way or else they may be unenforceable in court. Here are some common reasons why:
There is no consideration. In order for a non-compete agreement to be enforceable, there must be consideration, or an exchange in value. Such an agreement cannot be one-sided. The employee must get something in return, such as more money or benefits.
It is too restrictive. The non-compete agreement cannot restrict competition in too large of an area for too long. Six months to one year is a reasonable amount of time. Five years? A decade? Way too long. The geographic area also needs to be narrowed down. Ten or 20 miles from the employer may be acceptable, but not allowing an employee to take on a job with a competitor anywhere in the state is a bit too limiting. Employers need to be reasonable with their demands.
The employee has rare job skills. If you have rare job skills and are in a position that impacts public health, then your employer's agreement may not be enforceable. Your employment cannot be limited.
Learn More About Non-Compete Agreements 
Getting a job is hard enough. Being limited by a non-compete agreement makes a job search even more difficult and should not be allowed.
Whether you are an employer or employee, you have legal rights. An Orlando non-compete agreement lawyer B.F. Godfrey from Godfrey Legal can ensure that your rights are protected. To schedule a consultation, fill out the online form or call (407) 890-0023.
Source:
king5.com/article/news/local/tradesmen-international-llc-non-compete-agreements-restitution/281-43d326e4-ec64-4aa7-8b07-6a8b49a62fd2