The Penny Hoarder Suing The Smart Wallet for Copyright Infringement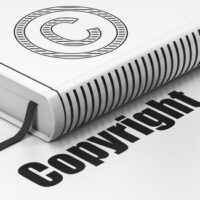 In this digital age, copying someone's work is very easy to do. Some people use another entity's work word-for-word, while others may copy one's trade secrets so that the work looks almost identical.
When it comes to websites, there is a lot of competition. In any category, there are just a few sites that get the majority of views and sales. Anyone can create a website, but not everyone has original ideas. This means a lot of well-known sites have to deal with imposters and those looking to steal their work and profit from their ideas. This often leads to trademark and copyright issues.
The Penny Hoarder, a personal finance publication based in St. Petersburg, Florida, is currently dealing with this issue. It is accusing The Smart Wallet, a similar finance publication, of copyright infringement after the publication allegedly stole The Penny Hoarder's trade secrets.
The Penny Hoarder filed a lawsuit in federal court in May, alleging that The Smart Wallet, a competitor, stole a number of the site's elements, which were closely mirrored on The Smart Wallet's website. The Penny Hoarder, which caters to millennials, wanted to set a good example for other business owners who may have sat by and watched others steal their work.
Some of the copied elements in question are the website format and a widget that asks a similar question. The Penny Hoarder also alleges that The Smart Wallet, owned by parent company Fluent Co., stole content and rewrote it. One example was an August 2018 article from The Penny Hoarder entitled "If you have one of these nine bad habits, you could get paid for it." The Smart Wallet published the same article the following month, but reworded it to look different.
The Smart Wallet tried to steal not only content, but employees as well. The Penny Hoarder alleges that the company tried to lure away several employees, including one to copy a special type of password-protected source code. This code is unique to The Penny Hoarder and features elements such as security keys and software design patterns. The company spent many years developing this code and are upset that The Smart Wallet would hire an employee to provide this code.
On top of all that, The Penny Hoarder claims that The Smart Wallet is trying to bully the company by opening an office nearby and filing a lawsuit against The Penny Hoarder. The Penny Hoarder is seeking damages as well as a temporary injunction preventing The Smart Wallet from using its trade secrets. 
Learn More About Trademark and Copyright Law 
If you have created intellectual and physical property, you certainly want to do what you can to protect it. Trademark and copyright violations can hurt a company's bottom line and cause lasting damage.
Orlando trademark & copyright lawyer B.F. Godfrey from Godfrey Legal can help you take the necessary steps to protect your work. He can also assist you with filing a lawsuit if your work has been used without your permission. Call (407) 890-0023 or fill out the online form to schedule a consultation.
Resource:
tampabay.com/business/the-penny-hoarder-sues-rival-the-smart-wallet-for-copyright-infringement-stealing-trade-secrets-20190531/
https://www.godfreylegal.com/trademark-copyright-patent-whats-the-difference/