Tips For Selling A Construction Business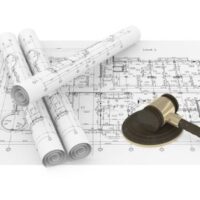 Some businesses are easier to sell than others. Construction businesses are a good example. With the population approaching 8 billion, we need more buildings. There are always things that need to be built, such as houses, apartment complexes, schools, stores, restaurants, parks, and medical offices.
So if you're a construction business owner who is considering a change in your life — such as a new business venture or maybe even retirement — then you may be ready to sell your business. Maybe a family member is going to take it over. Maybe a trusted employee is planning to buy it from you.
While having a buyer in mind simplifies the process to some degree, there are still some hurdles you'll need to get through. By being thoroughly prepared, you can make the sale an easy one. Here are some things to keep in mind as you go through the process.
Get a Professional Valuation
What you think your business is worth and what a professional thinks your business is worth are likely two different things. Emotions are often involved when buying and selling a business, so you'll want an appraiser to determine the value of your construction business. This can help with negotiations and make sure you and the buyer are on the same page in case there is disagreement between you two on the value of the business,
Get Your Finances in Order
Your buyer is going to need information about the financial state of your business. What debts do you have? What costs does the buyer need to know about? Work with a financial professional to ensure everything is in order before the sale is finalized.
Consider an Installment Sale
If you're selling to an employee or family member, consider an installment sale. In an installment sale, you hold a promissory note and agree to take monthly payments from the buyer for a specific period of time. The promissory note is often backed by the business' assets and buyer's collateral, which lowers the risk in the event you are not paid on time.
An installment sale is a good option if your buyer doesn't have the cash or financing to pay the full price at closing. Allowing for ongoing installment payments can help make business ownership more attainable.
Communicate With Clients
If you have established clients, you'll want to let them know that someone new is taking over. Don't try to hide the new ownerships; that's shady. Instead, be open and honest with them. This will prevent any misunderstandings and help your frequent customers feel more secure about the transition.
Learn More About Business Sales
Selling a business is not easy. Even if you have a buyer identified, there are still a lot of things you have to do to ensure everything goes smoothly.
Orlando business purchase & sale lawyer B.F. Godfrey from Godfrey Legal can give you the legal advice you need so you avoid making costly mistakes. To schedule a consultation, call (407) 890-0023 or fill out the online form.
Source:
kiplinger.com/business/small-business/605177/selling-your-construction-business-to-employees-or-family-here-are-5