Using Copyrighted Photos Without Permission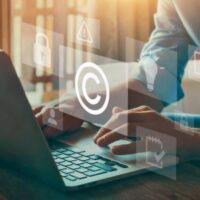 You're a real estate broker and while searching online, you see a beautiful photo of Orlando that you want to use for your marketing materials. You see a photo of animals that you want to use or your veterinary website. So you get a copy of the photo and place it online or in hard copy, such as a flier. The owner of the photo recognizes that you used it without permission.
This is called copyright infringement and it is a serious issue. Using copyrighted work without permission can come with severe punishment, such as damages and fees. It's not something you can ignore, but if you know what to do, you can often fix the situation smoothly. Oftentimes, just proper communication can allow you to keep using the image without repercussions.
Did You Use an Image Without Permission?
You may think you are in the clear after using an image you allegedly thought was free. But then one of the following happens:
You receive a notification from the image creator.
You receive a notification from a law firm.
You receive a takedown notice.
You receive a license fee notification from an online service.
What Happens Next?
When any of the above happens, you need to act quickly. Here are some steps to take:
Find the owner. This is often easily done by using Google's reverse image search. Right click on the image and select "Search Google for Image." You could also post the location of the image in the URL bar. Most creators have their own portfolio websites, which should include their contact information.
Pay a license fee. You can easily resolve the copyright issue by purchasing a license. This allows you to continue using the image without legal costs. Contact the owner and provide them with information such as period of use, type of use (commercial, personal, etc.), size of the image, and whether or not you will be altering the image.
Use proper attribution. When purchasing a license, attribution is usually defined within the terms of use. When you contact the image creator, make sure you clarify attribution across all applicable media formats, including websites and social media.
Understand the value of the creator's work. While you may be able to negotiate a license fee, don't lowball the creator. Photographers are skilled professionals who often make a living by licensing their work. They put a significant amount of time and resources into each image they create, so pay them fairly.
Learn More About Copyright Infringement
Unfortunately, people do not often know that what they see online is not fair game. No matter how you find a photo online, you cannot assume that it's free. Be prepared to pay up.
Have you received a notice from a photo owner or their owner? If so, Orlando trademark & copyright lawyer B.F. Godfrey from Godfrey Legal can help you understand the next steps. We'll also make sure you know what to do to prevent this situation from happening again. Schedule a consultation by filling out the online form or calling (407) 890-0023.
Source: