Woof Gang Bakery to Expand Throughout Florida, Other States in 2019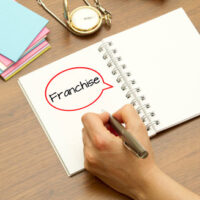 Let's face it—many of us consider our pets as our family. Everywhere we go, we see people and their dogs in cars, in grocery stores, in parks and everywhere in between. Pets tend to dominate our lives and as such, they have become a huge part of the retail industry. While most everyone is familiar with pet specialty stores such as Petco and Petsmart, many customers are looking for something different when it comes to caring for their furry family members.
Woof Gang Bakery, a pet food and supplies store that offers grooming services, currently has 110 locations in the United States, but that's not enough. The retailer, which focuses on quality products and services, is set to expand throughout 2019. It plans to open 12 stores in Florida, eight in Texas, three in Georgia, two in North Carolina and one in Nevada. In many cases, this will be a franchise owner's second or third store.
Woof Gang Bakery receives 50 franchise applications per month, but has decided to focus on these locations for now to best serve its customers. The company is doing well financially, as each store is seeing an average 20 percent increase in sales year over year. Pet grooming is becoming especially popular. In 2019, it is estimated that Woof Gang Bakery will groom more than 1 million pets and earn $45 million alone from its cat and dog grooming services.
The retail side is growing as well, thanks to marketing and brand awareness from other pet brands such as Chewy.com. Many locations also offer services such as wellness, dog walking and massage. The company hopes to open its 200th store in 2021.
Pet Care Spending
The pet supply field has become lucrative for entrepreneurs in recent years. Between 2016 and 2017, spending on pets increased by 4.1 percent, just under $70 billion. Veterinary care expenditures increased by 7 percent, from $15.95 billion to $17.05 billion. Spending on pet supplies increased by 2.7 percent, reaching $15.11 billion. Spending on pet food increased by nearly 3 percent, to just over $29 billion.
Pet services expenses also increased by nearly 7 percent. These services include grooming, walking, boarding and training.
Taking care of a pet throughout its lifetime can be costly for pet owners, with many spending more than $100 a month to keep their furry or feathered friend happy and healthy. Entrepreneurs are taking advantage of the love people have for their pets and it is causing the retail industry to flourish.
Learn More About Franchising
When choosing to an expand a business through franchising or some other means, there are always risks involved. Plus, there are legal ramifications to consider. Even if you think you can navigate through the franchise process with ease, seeking legal advice may not be a bad idea.
Orlando franchise lawyer B.F. Godfrey from Godfrey Legal can help avoid costly mistakes. Keep your business growing smoothly. Schedule a consultation today by calling (407) 890-0023 or filling out the online form.
Resources:
avma.org/News/JAVMANews/Pages/180501l.aspx
franchising.com/news/20181024_woof_gang_bakery_to_open_new_stores_at_accelerated.html