What Should You Know Before Taking Over a Business?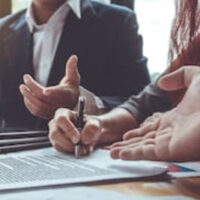 Many Florida residents dream of owning their own business. However, coming with up a profitable idea and starting a company from the ground up requires a lot of time and patience. In addition, there are numerous start-up costs involved.
This does not mean that won't succeed as an entrepreneur, however. There is the option to purchase an existing business. Sometimes business owners sell their companies for various reasons. Perhaps they are ready to retire. They may be bored with the business and ready to start a new idea. They may be going through a divorce or other personal situation and no longer have the time to run their business.
Purchasing a business does require a significant amount of money up front. However, there is already a clear history of business, so it's easier to take over the business rather than start it from scratch.
If you are interested in a local business, find out if it is the right opportunity for you. Here are some things to consider before signing the purchase agreement.
Factors to Consider
Here are some elements to factor into your business decisions:
Size. Bigger is not always better. A bigger business can result in bigger profits, but this also means more money up front and increased stress.
Location can be a huge factor. A business in a busy tourist area will generate more revenue than a company in a rural area. Location also affects financial factors such as taxes.
Do some research to find out what businesses are available for purchase in the area. While you can do online research, it may be better to look within your own network first. For example, you might know someone selling a business.
Each business is different. A small mom-and-pop store may be open from 9-5 during the week and closed on weekends. A service-oriented business, such as gas company, may require that you be on call 24/7. Find a business that fits your lifestyle.
Unless you are already wealthy, you will likely need a loan or some other sort of funding. Understand your options before making a decision.

Once you find an interesting opportunity, be diligent. Entrepreneurs selling a business often want to move quickly. Don't get too caught up in the excitement. A business that looks good to the public eye may have hidden issues. Get the business evaluated before making a decision that could end up being costly.
If everything looks good, the next step is to draft an agreement. A clear business agreement is key, so be sure to seek advice from a business attorney.
Learn More About Business Purchases
Florida is a great place to operate a business. However, purchasing a business can be complex and it is important to ensure that state and local laws are followed.
Get the help you need to ensure your business runs smoothly with help from Orlando business purchase & sale lawyer B.F. Godfrey from Godfrey Legal. Don't rush into a business purchase without consulting with him first. Schedule a consultation by calling (407) 890-0023 or filling out the online form.