Why Are Foreign Investors Interested in U.S. Commercial Real Estate?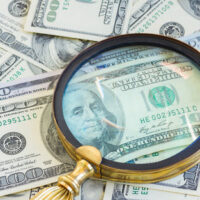 Despite the housing crash in 2008 and subsequent recession, real estate has typically been a fairly hot investment in the United States. Commercial real estate is especially hot among foreign investors. People from Europe, Asia and the Caribbean clamor for properties in the metropolitan areas such as Miami, Los Angeles, San Francisco and New York City.
Since 2010, investors from foreign countries have purchased more than $365 billion in commercial real estate. Many real estate professionals saw increases over the past few years and predict even more increases in the future. With the U.S. economy doing quite well, the demand for commercial real estate is expected to rise. But why are foreign investors focused on commercial real estate as investments?
There are many types of real estate, but commercial real estate has separated itself from the other classes. The U.S economy has seen an increase in job creation and business growth in the past few years, which are favorable factors for investors. Plus, the growth potential for U.S. properties is much higher than that of European and Asian real estate.
The U.S. market also offers more flexibility and liquidity. Investors who are no longer satisfied with their investments have more options than other markets. In addition, investors have been shying away from investing in European real estate for political reasons, particularly Brexit. 
Where Should Investors Buy Properties?
Many foreign investors are focusing on the larger metropolitan areas, as there is more variety and more opportunities. Investors are interested in mixed-use projects, particularly in areas where technology is prevalent, such as Silicon Valley. However, these properties can be very pricey, costing hundreds of millions of dollars.
Investors may do better by focusing on the outskirts, such as the suburban areas. The smaller areas outside of the cities offer high-quality properties at competitive prices. Instead of an expensive skyscraper, an investor can buy a moderately priced office building with several stories.
No matter what a foreign investor is looking for, they should do their due diligence. The commercial real estate market in the United States varies by location. A retail building in New York City is much different from one located in the Midwest, such as in Nebraska or Kansas. The risks are different, and they should definitely be considered before making a purchase. Investors should take the time to evaluate these properties thoroughly or work with a broker or lawyer who has the knowledge and experience to do so.
Learn More About Foreign Investors
While it's great that investors from other countries are interested in real estate in Florida and other parts of the country, it is important to protect yourself if you are involved in such a transaction. These transactions can be complex and costly, so it's important to seek legal help.
Orlando foreign investor lawyer B.F. Godfrey from Godfrey Legal can help your deal go smoothly. Don't proceed with a commercial real estate transaction without consulting with him first. To schedule a consultation, fill out the online form or call (407) 890-0023.
Resource:
forbes.com/sites/forbesrealestatecouncil/2018/05/30/why-foreign-investors-love-u-s-commercial-real-estate-and-why-more-will-follow/#6c15116c3509