What to Know About Healthcare Startups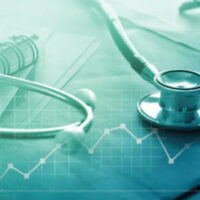 In the past several years, entrepreneurs have been focusing on healthcare technology. While healthcare can be a great industry to break into, business startups in this category face unique challenges. A healthcare startup is not like a typical technology startup. The medical field features strict regulations and complex systems, causing many startups to quickly fail.
If you plan to start a company in the health and medical sector, it's important to understand the challenges you will face as an entrepreneur. Here are some issues to keep in mind throughout your journey.
There are Multiple Types of Customers to Focus On
Most products and services are geared toward a specific demographic. That may not be true in the healthcare industry. The customer could be a patient, doctor, healthcare clinic or insurance company. Sometimes it may be a combination of these. Keep in mind who will ultimately be purchasing your product or service.  It is important to understand your customers and make sure you cater to all of them, not just one demographic.
You Won't Be Able to Ramp Up Quickly
Ethics and safety are huge priorities in the medical field. Therefore, you shouldn't expect those in the industry to quickly warm up to your product or service. You'll likely have to deal with managers and ethics committees. You may need various certifications. You may even have to publish information about the research you have done that proves the safety of your product. It won't be a quick and easy process, so be prepared for a long, challenging road.
Healthcare Data is Abundant but Complex 
There is a lot of data to work with in the medical field, but there are privacy and security issues, so gaining access to it is not easy. All the data is kept in various compartments, from electronic health records to paper documents to apps to insurance registries to the patients themselves. If you do gain access to this information, you still need to spend time organizing it, checking it and merging, it, among other things. Once all that is done, you then need to figure out what to do with it to help improve healthcare outcomes. It can be an arduous process.
Understand the Clinical Process
Those making decisions in the healthcare field want to know how you will improve patient care, not eliminate doctors and nurses. You must come prepared with knowledge about the field and the regulations and processes involved. It's a good idea to come armed with experts from multiple disciplines to mix ideas and technology. You need to be able to convince managers and others in charge about how your products and services will help them. If you're educated enough, you may be successful. 
Learn More About Business Startups 
Starting your own business comes with many challenges. You may be uncertain that you are taking the right steps. You may want to avoid common mistakes. That's why having a professional on your side can help the process go more smoothly.
Orlando business startup lawyer B.F. Godfrey from Godfrey Legal has decades of experience helping entrepreneurs realize their dreams of business ownership. He can help your company grow and succeed. Fill out the online form or call (407) 890-0023 to schedule a consultation.
Resource:
venturebeat.com/2019/07/07/6-ground-rules-for-health-tech-startups/
https://www.godfreylegal.com/why-finding-funding-is-challenging-for-business-startups/