Why Finding Funding is Challenging for Business Startups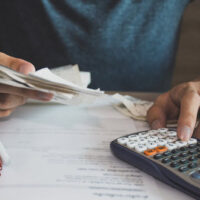 Starting a business can be an exciting proposition. You get to see your ideas in action in the market and see them make a difference in the lives of others. While having your own business can be much better than working 9-5 in a job you hate, operating a business startup is not without its challenges.
One of the biggest headaches you will encounter is finding funding. Unless you have spent the past few years saving up hundreds of thousands of dollars for your new business venture, chances are, you will need a loan or an investment of some sort. But how will you go about it?
Many people use a bank or other traditional lender to apply for a loan. That's not going to work for a business. Banks are wary of lending to startups because the risk is too high. It can take a lot of money to get a business off the ground. It can also take a long time for a business to become profitable. Banks don't want to wait several years to get their money back.
There are many barriers to getting a loan. Read on to discover why getting a loan can be complicated for your business startup.
Longevity
Banks are hesitant to lend to startups that are brand new and have a short history. Lenders like to base performance off historical factors, and this can be difficult with a startup that has been around for just a short time.
Credit Score
Your personal credit score will be used for business purposes. Banks want to see how well a person manages their money. Aim for a credit score of 700 or higher. Those with lower scores are seen as a higher risk and will likely be denied loans.
Down Payment/Collateral
One of the biggest hurdles to securing a loan is saving enough money for a down payment. That's right, business owners often need down payments or some sort of collateral for a business loan. If you don't have enough money saved up, the lender may allow collateral. However, most entrepreneurs don't want to put their personal property, such as a house and car, on the line for their business. It's best to keep those assets separate.
Cash Flow
Cash flow can be an issue for newer businesses that are not yet established, which is why many entrepreneurs are denied loans. Most lenders want to see $1.25 in cash flow for every dollar of debt. This ensures the bank that there is enough money to repay the loan. This is often a Catch-22, since a lack of cash flow is why many businesses seek loans in the first place.
Learn More About Business Startups
Coming up with a profitable business idea can be one of a company's biggest challenges. So can securing funding. After all, it takes money to make money.
Get help from Orlando business startup lawyer B.F. Godfrey from Godfrey Legal. With more than 30 years of experience, he can offer solid advice to entrepreneurs who need help growing their businesses. Call (407) 890-0023 or fill out the online form to schedule a consultation.
https://www.godfreylegal.com/most-business-startups-fail-will-yours/