What You Should Know About Title Reports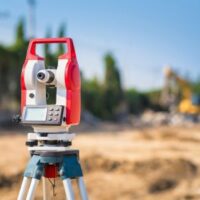 Buying property is a major decision. You may be spending hundreds of thousands or even millions of dollars on commercial real estate.
You may have a lot of anxiety about the process, but the good news is that a title report can be hopeful. Whether you are buying a home or an investment property, you should always consult with a title report. This document has everything you need to know about a property, such as the legal owner as well as the details of liens, easements, and encroachments.
The information contained in a property's title report is important. Title reports are the best way to determine if a property is free of defects. When it comes to property, a defect may be anything attached to the land that decreases its value or affects how you use the land.
What Does a Title Report Include?
Title reports include a lot of useful information about ownership of the property in question. They include a full, legal description of the property as well as key components, such as information about the county, taxes, zoning laws, and property value. Title reports may also include information about the chain of ownership, any unreleased or open mortgages, and judgment dockets against prior or current owners.
You can get a title report on your own, but it may be complicated to do so. You can start by visiting your local courthouse. Courthouses have lots of information about properties, including chains of title and deed information. The county assessor could have what you are looking for. Getting information from both these sources should be free.
What to Look For
Common issues to look for in a title report include:
Public record errors. Administrative errors such as clerical or filing mistakes can affect the validity of the deed.
Liens on the property. An outstanding lien means that the property could be used as collateral for the previous owner's outstanding debt.
Falsified documentation. Some public records may contain false documents, making it difficult to discover the rightful owner of a property.
Estate plans. Be wary of estate plans. Sometimes property ownership can be affected by an unknown heir or will.
Property disputes. Public survey plans might show different property boundaries, which can cause disputes about the value.
Identity theft. Sometimes people impersonate property owners in order to sell a home and make money. This can put the property ownership at risk and lead to legal claims.
Learn More About Title Reports
Title reports are excellent sources for determining your legal rights with a certain property. They can alert you to issues of concern so you can decide if purchasing the property is worth the risk.
Orlando title report & survey review lawyer B.F. Godfrey from Godfrey Legal can help you understand what rights you have and how they will affect the use of the property. Schedule a consultation by calling (407) 890-0023 or filling out the online form.
Source:
fortunebuilders.com/what-is-title-report/#:~:text=A%20title%20report%20is%20a,value%2C%20and%20current%20tax%20information