Why You Should Consider Multi-Factor Authentication For Business Transactions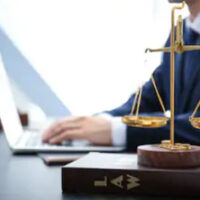 Scammers will try to take advantage of people through various means and one of the easiest ways to do so is online. Hackers have ways to steal addresses, credit card numbers, Social Security numbers and other personal information that customers input online while filling out forms and making purchases.
If you have a business that is fully online, rampant online hacking and scams can be detrimental to your business. The thought of having their information stolen and their bank accounts depleted can make customers scared to purchase items online. That's why you, as a business owner, need to take the appropriate steps to build the trust of your customers when they are dealing with business transactions.
You can increase online security with the help of multi-factor authentication. Multi-factor authentication may include a PIN, verification code or a security question, or even something more complex such as facial recognition and fingerprints. Here's how multi-factor authentication can help your business.
Reduce Fraud/Theft
This is the main reason why you should consider multi-factor authentication. Identity theft is on the rise as more and more people use the internet and shop online. Hackers are very sophisticated and can unlock passwords quite easily. Even more complex passwords can be easily hacked. Having two or more authentication methods makes it harder for hackers to steal someone's personal information.
Gain Trust
As a new business, it can be hard to gain the trust of customers. Added security measures can help. While having to go through multiple stops to log in or place an order may seem annoying at first, most users understand the purpose. Customers know you take their online safety seriously when you keep their information secure through various methods. They will be more likely to use a site that protects their credit card information and other personal data.
Save Time and Money
Dealing with reports of fraudulent accounts and stolen information takes time away from other tasks. It also takes resources to report this information and try to determine the origin of the identity theft. By implementing multi-factor authentication up front, you can keep information safe and secure. You then can focus on what's important in your business rather than dealing with security matters that cause customers to lose trust in your business.
Streamline Your Business Easier With Mobile Technology
More and more people are using their smartphones and other mobile devices to do everything, from check emails, send text messages, surf the internet and make purchases. Many people use apps, such as Facebook Messenger and WhatsApp, to make transactions and this requires top-notch security. By using multi-factor authentication, you can easily streamline your business while protecting your customers.
Learn More About Business Transactions
Running a business is no easy task. There are often many complexities involved and online security is one of them. With fraud on the rise, you need to gain the trust of your customers.
Orlando business lawyer B.F. Godfrey from Godfrey Legal can address any concerns you might have about business transactions. Call (407) 890-0023 or fill out the online form to schedule a consultation.
Resource:
enterprisesecuritymag.com/news/5-advantages-of-using-multifactor-authentication-in-business-transactions-nid-2271-cid-52.html