Amazon in Legal Trouble for Unlawful Confidentiality Agreement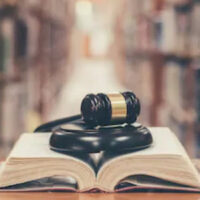 Amazon is known as the world's largest retailer, but it's also known for its questionable business practices. Employees have complained about a lack of breaks and safety measures, but they're also sounding off on illegal confidentiality agreements.
According to the National Labor Relations Board, Amazon is being accused of requiring corporate employees to sign a non-disclosure agreement that is potentially illegal in nature. The complaint states that Amazon had required a former employee to sign an agreement that forbade discussion of any type of information regarding Amazon, even if it was not classified as confidential. The employee worked for the company's drone project, Amazon Prime Air.
Employees were forbidden from discussing most aspects of work, which means that they also were not allowed to talk about unionizing or any type of organizing. This would be considered illegal. However, Amazon claims that nothing in the agreement restricts employees from exercising their legal rights. A spokesperson for the company says that the National Labor Relations Board is taking information out of context.
The employee had previously filed a lawsuit against Amazon, alleging discrimination based on the fact he is black. The man had also allegedly faced retaliation from the company for raising safety concerns. Amazon has disputed these claims. A National Labor Relations Board meeting is set for next July.
Why Are Confidentiality Agreements Controversial?
Confidentiality agreements can be helpful when used properly. However, the issue is that these agreements are sometimes used as gag orders. They can be seen as controversial when they are used to silence victims of sexual harassment and other poor treatment by the company.
Confidentiality agreements are legally binding when used as contracts to protect trade secrets and keep employees from discussing sensitive and proprietary information. However, when they focus too much on protecting an employer's reputation rather than following a fair and thorough procedure, companies may face legal challenges by the employee.  They should not take swift and impulsive actions. They should treat their employees with respect and follow up with any concerns or complaints they have.
Ideally, these agreements should be reasonable and specific. They should not be broad and overly expansive, as this is when the situation becomes troublesome. A confidentiality agreement should not make an employee feel trapped with no legal options. Employees should feel like they have options. They should be comfortable speaking up. There should not be an imbalance of power.
Learn More About Confidentiality Agreements
Many employers abuse confidentiality agreements. While there are some things about a company's operations that should not be disclosed to others, some businesses take things a little too far.
Have you been asked to sign such an agreement? If so, contact Orlando nondisclosure & confidentiality agreement lawyer B.F. Godfrey from Godfrey Legal. He can help protect your interests and legal rights. Schedule a consultation today by filling out the online form or calling (407) 890-0023.
Source:
mynorthwest.com/3930256/nlrb-files-complaint-against-amazon-for-unlawful-confidentiality-agreement/