SB1262/HB639 Makes it Easier for Restaurants to Get SFS License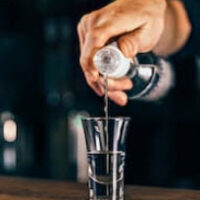 Getting a liquor license in Florida is an arduous task. There is a lot of bureaucracy involved. Plus, in many cases, you need to enter a lottery and win in order to even apply for a license.
Getting a full-service liquor license is even harder due to the extra requirements involved.  Under Florida law, a restaurant would have to have at least 2,500 square feet of service area and be able to serve meals to 150 people at one time. This means having at least 150 patron seats on the premises. In addition, the restaurant is required to have most of its sales (at least 51%) in food
The good news is that this law has been updated, relaxing the requirements a bit. Under SB1262/HB639, Issuance of Special Beverage Licenses, restaurants can now qualify for a Specialty Food Service (SFS) license with a service area of 2,000 square feet and 120 seats. An SFS license refers to a non-quota full-service beer, wine and liquor license.
The passage of this law is a game changer for Florida restaurants. These changes will make it easier for smaller restaurants to qualify for SFS licensure. This allows them to sell a full range of liquor on their premises without having to purchase a quota license from the open market.
Restaurants now need to take action. Those who were previously barred from obtaining an SFS license due to seating constraints or a lack of square footage may now be able to qualify. You can also amend your license to reduce the seating and square footage provided by filing a modification form.
Benefits of SB1262/HB639
SB1262/HB639 will be a great change for business owners, fostering a more equitable landscape. Smaller businesses often have a tough time earning profits, especially in Florida, where there are so many different types of businesses. It's often the larger, more well-known companies that win out.
With this new law, larger restaurants will be forced to share some of the wealth, so to speak.  It levels the playing field. Smaller establishments will be able to offer a more diverse alcoholic beverage menu to increase their customer appeal and revenue potential.
As full-service liquor licensing becomes more accessible, it creates more competition. This also makes business ownership more attractive in Florida. Even out-of-state restaurant owners might see this as a good opportunity for expansion or relocation.
Learn More About Liquor Licenses
There are strict requirements for liquor licenses in Florida. The process of obtaining one is not easy, so these changes to the law will make it easier for business owners.
Orlando liquor license lawyer B.F. Godfrey from Godfrey Legal can assist you with the process. We can save you time so you can start earning more money quickly. Schedule a consultation with our office today by filling out the online form or calling (407) 890-0023.
Source:
jdsupra.com/legalnews/change-in-florida-alcohol-statute-eases-4685189/