Luxury Brands Increasing Retail Leasing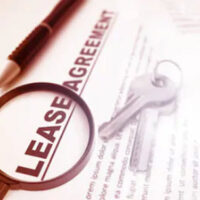 Most news stories will tell you that commercial spaces are empty, which is why employers are mandating that workers return to the office. But retail spaces are filling up, especially when it comes to luxury brands.
Between 2022 and 2023, luxury brands have seen record growth in the United States. Luxury groups such as LVMH, Richemont, and Kering are increasing their retail footprint, adding 650,000 square feet of space in the past 12 months. Luxury sales reached $70 billion in the country, up 9% from the previous year. This $70 billion accounted for 34% of global luxury sales.
LVMH includes brands such as Louis Vuitton, Dior, and Loewe. It opened 108 new stores in the United States in the past year. Kering followed with 100 new stores. The group is known for luxury brands like Gucci, Saint Laurent, Balenciaga, and Bottega Veneta.
Luxury brands are primarily focusing on large spaces, opening stores in east and west coast cities. On average, the size of these leased spaces are more than 5,000 square feet, allowing spacious and upscale spaces for shoppers to browse and immerse themselves in the brand's ecosystem. Luxury brands are still looking for prime locations in large metropolitan areas, such as New York City, Los Angeles, and Miami. The statistics back this up, with 55% of new stores opened in California and New York in 2022. Many brands returned or came to Madison Avenue in New York for the first time after the COVID pandemic. The past year saw many luxury brands move into the area, including Hermès, Valentino, Lanvin, and Van Cleef & Arpels.
Mall operators are always looking to lease spaces to luxury brands to enhance the shopping experience. In fact, luxury retailers opened 38% of new stores in shopping malls in the past year. Aventura Mall in Miami has followed suit, expanding its luxury footprint considerably in the past five years. The mall has an entire wing focused on luxury brands such as Louis Vuitton, Hermès, and Cartier, with brands such as Ferragamo and Amiri coming in the near future.
This is great news, as malls all over the country have been looking to reinvent themselves since malls have been known to be "dying" and "deserted," with many shutting down over the past decade. Adding luxury stores is a great way to elevate shopping experiences for shoppers who still enjoy brick and mortar locations. Attracting desirable brands can increase foot traffic and interest from shoppers.
Learn More About Retail Leasing
It can be exciting to buy a new retail space for a business, but there are legal requirements involved, as well as specific zoning guidelines and use restrictions based on local and state laws.
Make sure you understand all that is involved before making a purchase. Get the help you need from a Orlando commercial & retail lease lawyer B.F. Godfrey from Godfrey Legal. Fill out the online form or call (407) 890-0023 to schedule a consultation.
Source:
forbes.com/sites/claraludmir/2023/09/27/us-luxury-retail-thrives-with-650000-square-feet-of-space-in-12-months/?sh=32ed4722283a