Asking The Right Questions When Buying A Business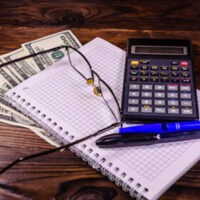 Last year was a rough time for businesses. The pandemic and subsequent quarantines caused businesses to lose a lot of money. Many even went bankrupt and were forced to shut down.
Now, things are starting to look up. Florida and many other parts of the country are starting to reopen. Therefore, if you've been itching to quit your 9-5 job and open your own business, it's a good time to get started.
If you don't have a business idea of your own already, then you can always purchase a business. However, buying an existing company is not easy. While getting in on an established business has some benefits, it's not always a smooth transition. That's why it's important to do your due diligence and ask the right questions. Here are some questions to consider.
What is your role on a day-to-day basis?
This is important for you to know so you can see how hands-on you will need to be. Can you rely on your staff to run things or will there be significant hand-holding involved?
Why do customers choose you over competitors?
This will help you understand what makes this business different from the others. What do they do or have that is unique?
What is the customer base?
What demographics make up your customer base? Is there a database with customer information? How are they being marketed? Customers are where you get your revenues from, so the more you know about them, the better.
How long have employees been with the company?
This will give you an idea of the company's turnover as well as how employees are treated. Employees are more likely to stick around if they are respected by management and are given opportunities to succeed and advance. If employees are gone after only a few months, that's a bad sign.
What needs to be improved or fixed in the business?
There is always room for improvement. What areas of the business are frustrating for the owner? Where does more time need to be spent? See if you can get an honest answer.
How can I avoid common mistakes?
What mistakes has the owner made over the years and how have they fixed them? You may see the mistakes in the everyday operations of the company, so you'll want to know what happened so you don't make those same mistakes.
How much working capital is needed?
Of course, you'll also need to turn your attention to money. While it's nice to know about the company, its employees and customers, ultimately you will need to make sure you have enough money to purchase the business. You will need money not only for the acquisition, but for expenses as well. Ask the seller how they calculated their working capital so you don't come up short.
Learn More About Business Purchases
Buying a business is a major step. Make sure you're fully prepared for what lies ahead. Orlando business purchase & sale lawyer B.F. Godfrey from Godfrey Legal can give you the advice you need to effectively operate your business. To schedule a consultation, fill out the online form or call (407) 890-0023.
Resource:
forbes.com/sites/theyec/2021/03/22/the-importance-of-asking-the-right-question-before-buying-a-business/?sh=5a4d23083473