Assistance Available for Florida Entrepreneurs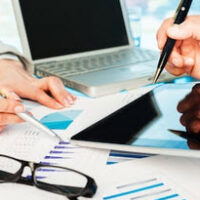 As a popular tourist destination, Florida has become a hot spot for budding entrepreneurs. The state attracts millions of tourists every year, making it a great place to start a business. However, competition is fierce. More and more people are starting their own business, plus there are the corporate giants such as Walmart and McDonald's to contend with.
How do startups compete with these much larger companies? There is a lot of pressure to succeed, but fortunately, help is available for entrepreneurs in Florida. Orlando is especially known for offering tons of helpful information and services for business owners who need a little push in the right direction.
Smaller businesses tend to have limited access to money and technological resources. That's why Florida offers many training classes and workshops to help. The National Entrepreneur Center in Orlando offers free information sessions for business owners. Two to three sessions are offered on a weekly basis that  teach business owners how to effectively operate and market their products and services without spending a lot of money.
Besides money, large companies tend to have another advantage: decades of experience. A sole proprietor just starting out likely has very little business experience. However, Service Corp of Retired Executives (SCORE) can help. The Orlando chapter of this nonprofit organization offers numerous forms of assistance to new entrepreneurs [407-420-4844) www.scoreorlando.org]. The first thing it does is pair entrepreneurs with executives who have many years of business experience. The executives serve as mentors to help the entrepreneurs achieve their business goals. SCORE also offers a wealth of online help. On its website, SCORE offers webinars, videos, articles and document templates. SCORE also offers numerous training workshops around the county. These workshops are conducted in both English and Spanish. Locations can also be found on the website.
The U.S. Small Business Administration (SBA) also serves as a helpful resource. Its online Learning Center offers a wealth of information that offers helpful advice from the start of a business through its early years and beyond. The course catalog is free to use and offers a variety of courses about business plans, accounting, social media marketing and customer service. The SBA goes beyond this and also offers funding programs to help businesses access the capital they need to succeed. Loans, grants and equity partners are available. The agency also helps you find local banks to meet your business needs.
Learn More About Startups
Starting a business can be an exciting proposition, but there is a lot of competition out there. Corporate powerhouses such as Walmart, Target, McDonald's and Starbucks are well-known and can make it difficult for small, local businesses to become successful. The good news is that there is help.
Orlando business startup lawyer B.F. Godfrey from Godfrey Legal can help you poise your new business for success in the present and plan for future growth. He can offer valuable advice so you make the right decisions so you avoid costly mistakes. Schedule a consultation today by filling out the online form or calling (407) 890-0023.
Resources:
miamiherald.com/latest-news/article219097415.html
sba.gov/learning-center