Coffee Shop Fixpresso to Offer Franchising Soon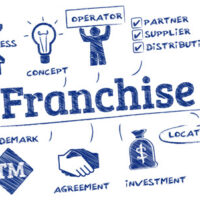 Coffee shops are all the rage. You may see a Starbucks on every corner in your neighborhood, but the coffee giant is not the only player around. A new type of coffee shop called Fixpresso is now making its way through Florida. A new store recently opened in Coral Gables, and it's already garnering interest in its franchising opportunities.
Fixpresso is currently housed in the 1,500-square-foot retail space once occupied by, ironically, a Starbucks at 200 Miracle Mile. The lease for Fixpresso was secured in March 2018 and the new coffee shop was open for business on August 17.
The shop is unique in that it features a subway train theme and a fixed-price concept. The founders spent more than two years focusing on these elements.
All food and beverages sell for a fixed price of $2. The offerings include coffee, of course, as well as croissants, sandwiches, pastries, sweets, hot and cold beverages and healthy food. It is open seven days a week.
The Coral Gables store is the only Fixpresso in Florida at the moment. However, it will start franchising in 2019. Franchises have already been approved in 15 states, including Florida, Texas, New York, North Carolina, South Carolina, New Jersey and Georgia. All shops will feature the same subway train design and feature up to 500 square feet of space to seat up to 10 people. The fee to start a franchise is $20,000.
The founder has been impressed with the amount of clientele so far. Traffic has exceeded his expectations. On opening day at 3 a.m., 250 people had already lined up to experience the offerings of Fixpresso. The shop's most popular offering, an ice frozen coffee, has had many customers coming back multiple times a day.
In its first 24 hours of operation, Fixpresso had already received nearly 100 requests for franchises. The company is looking at expanding to multiple locations in Florida, including Fort Lauderdale, West Palm Beach, Davie, Boca, Aventura, Weston and Miami Lakes.
Benefits of Franchising for Franchisors   
Franchisors can reap several benefits by allowing franchisees to operate their businesses. One is access to talent. Franchisors can have talented managers running their locations. Franchising is also a good way for a business to grow without tapping into capital. Franchising also offers minimal risk. You can earn high royalties without having to open and run each individual business yourself.
Learn More About Franchising 
Franchising offers many benefits for both the franchisor and the franchisee. However, the process is not easy. There are many laws and regulations that govern the process. Plus, there will be many challenges along the way. Having someone on your side who knows the process can make things less daunting.
If you are an entrepreneur interested in the franchise process, let Orlando franchise lawyer B.F. Godfrey from Godfrey Legal assist you. He can answer our questions and poise your business for success. To schedule a consultation today, fill out the online form or call (407) 890-0023.
Resource:
bizjournals.com/southflorida/news/2018/08/22/fixpresso-opens-in-coral-gables.html