Boomerang Effect Causing Commercial Real Estate Growth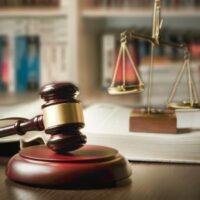 Commercial real estate transactions declined during the past few years as COVID ravaged the nation. Employees were forced to quarantine and work from home, making office space unnecessary, especially for smaller companies.
That has changed. COVID cases are on the decline and job openings are at a record high, since millions of people quit their jobs in 2021 in what was known as the Great Resignation.
This means people are going back to work. This boomerang effect has been caused by other events as well. For example, some employees quit their jobs for what they thought were better positions, only to discover the grass wasn't greener on the other side. They may have been attracted by more benefits, only to be miserable in a job with a poor culture fit or working conditions. Many got fed up and quit their jobs without a new job in place, and some had a change of heart and returned to their old positions, whether for the money or for a change in working conditions. This has been the case with many companies, which are changing policies to be more employee-friendly. This may include work from home opportunities and higher wages.
This is huge for commercial real estate. Leasing activity is on the rise, with demand for office space at a 15-month high in August. In fact, it was just 13% below the pre-COVID demand. Commercial real estate is thriving all over the world, with 80% of London's financial district workers back at the office in November 2021.
Companies and teams are starting to grow again, and this trend may continue for a while as operations expand and more talent is needed. When companies expand so much, they are likely to hold onto their office space and even increase it as their teams grow. Even as employers allow more telecommuting opportunities, there's nothing wrong with having both a work from home policy and a need for office space. Many offices still serve as hubs for business activity.
There are a couple factors contributing to this:
Office buildings in desirable locations will continue to be in demand. Employers want quality buildings that offer easy commutes and are appealing to their teams.
Lack of social life. For many workers, the workplace was their social life. They enjoyed grabbing lunch with co-workers and working together in person. Many desire to be back in the office again.
More perks. Many employers are noticing that workers are leaving them for employers with more benefits. That's why many are adding perks such as free lunches, massages, flexible schedules, and other attractive benefits.
Learn More About Commercial Real Estate Transactions
With people returning to in-office jobs, the demand for office space will continue to grow. It is important that investors understand the process and ensure that all factors and conditions are acceptable.
Orlando commercial real estate transaction lawyer B.F. Godfrey from Godfrey Legal can help ensure a smooth transaction. Schedule a consultation today by filling out the online form or calling (407) 890-0023.
Source:
forbes.com/sites/forbesbusinesscouncil/2022/02/16/the-boomerang-effect-how-employees-are-returning-and-what-it-means-for-commercial-real-estate/?sh=872555537d5e