How To Choose The Right Franchise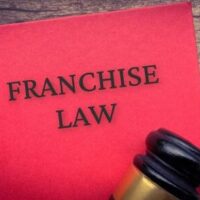 When COVID hit the United States in early 2020, people started evaluating their lives and careers. Is working 9-5 how they want to spend the rest of their working careers? Do they want to work their butts off to make someone else rich?
This led many Florida residents to quit their jobs and pursue other endeavors. Specifically, many people decided to start their own businesses. For those without a business idea, there is still hope.
Franchising has taken the country by storm. Today, it makes up 10% of the economic output in the United States. Franchising can be an exciting business model, but there's still a lot to think about before you choose this option as your income stream. If you think running your own franchise might be the right choice for you, here are some things you should think about first.
What Should You Know Before You Get Started?
Franchising is not something you should just jump in head first. There are many sectors in the industry that can help with job and business growth. Franchises tend to provide better pay and benefits than non-franchise businesses.
You don't have to be a certain age to open a franchise. You can be fresh out of college, a middle-aged adult with college kids, or you can be retired and ready for a change of pace. As long as you have the money and drive to succeed.
How Can a Franchisor Help Me?
One of the biggest benefits of being a franchisee is that you have help from the franchisor. All franchisors offer training and support to help you succeed, so take advantage of this. Have a conversation with them and see how they can help you reach your goals. Ask them about key business elements, such as operations, marketing, and sales. Also, try to get a good idea of the financial requirements and time commitments. Even if you are considering a well-known brand as a franchise, it won't be easy to get up and running. Be sure to discuss your concerns with the franchisor. They are investing in ensuring your franchise is successful.
What Are Some Growing Franchises to Consider?
Some types of franchises are growing more than others. Home health care businesses are on the rise and are very necessary, since the population is getting older and more and more people are in need of constant healthcare services. Food franchises have always been popular and still are. These are necessary, since people need to eat and many enjoy the ambiance of eating out. With more and more people ordering delivery, ghost kitchens may be a worthwhile investment.
Learn More About Franchises
A franchise can be an easier way to own a business, but there's still a lot to know about the process. There is a lot of paperwork involved and you need to be aware of the legal requirements.
Keep your business operations for years to come with help from Orlando franchise lawyer B.F. Godfrey from Godfrey Legal. We'll give you the professional guidance and advice you desire. Schedule a consultation by calling (407) 890-0023 or filling out the online form.
Source:
forbes.com/sites/forbesbusinessdevelopmentcouncil/2022/05/16/the-different-sectors-of-franchising-and-choosing-the-right-one-for-your-business/?sh=72f9159d7c74