Weather Impacting Florida Real Estate Market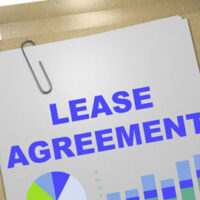 In many places, the economy is good and the real estate market is booming. Houses are selling for half a million dollars or more. If you're looking to buy commercial real estate in Florida, though, be warned: the weather may be working against you.
Entrepreneurs are flocking to South Florida to take advantage of the possible revenue stream from tourists visiting Miami, Boca Raton, Fort Lauderdale and West Palm Beach. Buying real estate there was once a lucrative opportunity. Now? It can be risky.
South Florida is home to a multi-billion-dollar real estate industry. It is a major component of the economy. The major mortgage crisis of 2008 hit the area extremely hard. Now, there's another crisis that can cause real estate in the area to take a huge downturn.
While Florida is known for its gorgeous weather, hurricanes have caused a blow to South Florida real estate. Rising seas are causing properties to go underwater literally. This means that if you are considering purchasing commercial real estate in the area, you may want to reconsider.
This threat is no laughing matter. South Florida is especially vulnerable to sea rise. By 2060, the area's current sea level could rise as much as 2 feet. While this may not seem like a lot, this rise could negatively impact as much as $14 billion in real estate.
But what if you already have commercial real estate in the area? Should you sell everything and move your business to another part of Florida or even another state? Wealth managers are saying no. They suggest a 50 percent rule, meaning you should perhaps sell 50 percent of your properties and hang onto the other 50 percent.
Real estate experts are expecting the market to cool down significantly over the next few years. It is expected that property values will decline by as much as 30 percent. On top of that, it is highly unlikely that prices will go back up again. They'll stay low for good due to the economy and continued fear of rising seas.
While real estate agents are remaining confident, wealth managers are thinking otherwise. Many are depending on engineers and the government to solve the problem. If you are a homeowner with property in the area, you may be concerned about the future of your home, as well as its value. If you are considering hotels, warehouses and other commercial properties in South Florida, you may want to discuss your situation with a financial professional.
While investment activity is still rampant in the area and shows no signs of slowing down anytime soon, that may change with increased awareness of sea risk. For now, it's not a popular topic. 
Learn More About Commercial Real Estate
There are so many elements involved in commercial real estate. Given factors such as weather, you want to make sure you don't buy a piece of property that ends up underwater—literally and figuratively.
If you are considering purchasing commercial real estate, Orlando commercial real estate lawyer B.F. Godfrey from Godfrey Legal can help. He can protect your interests so you buy the property that fits your needs. Schedule a consultation by filling out the online form or calling (407) 890-0023.
Resource:
miamiherald.com/news/local/environment/article219359460.html