Can You Sell On Amazon As A Sole Proprietorship?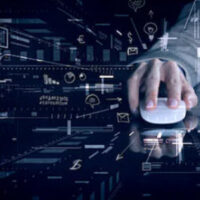 There's a lot of money to be made in the world of ecommerce. Many people are trying their hand at selling items on sites such as Amazon. If you're considering this business route, you likely have some questions and concerns.
For example, you may already operate your business under a sole proprietorship. Is this enough or do you have to do business under a corporation or limited liability company (LLC)?
If you're looking to test the waters on Amazon, having a sole proprietorship is enough. You can start selling immediately under your name. But what if your business expands? Would an LLC be a good choice?
First, let's explore what a sole proprietorship is and how you can get started. A sole proprietorship is an unincorporated business run by an individual. Running a sole proprietorship is very easy—all you have to do is sell something. While a sole proprietorship is the easiest type of business, it comes with one main disadvantage. There is no separation between the individual and the business, so the owner is responsible for business debt. This means that their personal belongings are at stake.
Should I Get an LLC?
If you desire extra protection, an LLC can be helpful, but it's not required to sell on Amazon. An LLC separates the individual from the business, so if your business experiences lawsuits or debts, your personal assets will be protected.
However, once your business grows, there's a lot more at stake. You may be spending more money to bring in more money, which could mean debt. Your business may be growing so quickly that you want to hire employees or even a partner. Or maybe you sell items that could cause harm to customers, such as supplements or sporting goods.
In these situations, forming an LLC would be in your best interest. An LLC takes a little time to set up, but it will give you peace of mind once your business grows.
What About a Business License or Sales Tax Permit?
Amazon does not require those selling items on the site to have a business license. This is because the products are not federally regulated.
As for a sales tax permit, you will likely need one. Florida is not a marketplace collection state, so you as a seller will need to ensure that sales taxes are paid.
If you have questions about either of these, it's best to seek help from an accountant or other tax professional.
Learn More About Sole Proprietorships
When you're first starting out your business, sole proprietorships are a good idea because they're quick and easy to set up. However, as your business grows, you may want to protect yourself by forming an LLC.
Orlando sole proprietorship lawyer B.F. Godfrey from Godfrey Legal can help you understand the advantages and disadvantages of a sole proprietorship. Let us assist you in making the right decisions. To schedule a consultation with our office, fill out the online form or call (407) 890-0023.
Resource:
junglescout.com/blog/do-you-need-llc-to-sell-on-amazon/