Hotels A Hot Commercial Real Estate Commodity In Florida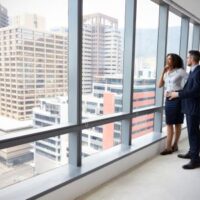 When it comes to real estate trends, it can be hard to stay current. Who would have predicted that in 2021, homes would be selling for tens or even hundreds of thousands of dollars above their asking price?
The commercial real estate industry is also seeing a boom in certain areas. In early 2020, nobody was traveling due to COVID quarantines and lockdowns. Now that we're approaching 2022, things have changed. Although the coronavirus is still around, people are feeling more comfortable traveling now. This means that hotels in Florida are seeing a resurgence of visitors, with local tourism groups reporting decreasing vacancy rates.
This, combined with a strengthening economy, has led to a spike in hotel real estate transactions in 2021. This year, the industry has seen heavy volume and record pricing, although you probably haven't heard much about it.
Not only are hotels selling quickly, but they're selling for high prices. The Naples Beach Hotel & Golf Club sold for a whopping $362.3 million. In October, SpringHill Suites on Clearwater Beach sold for $51.8 million, which was almost $20 million more than its previous owner paid in 2018. Next to that hotel is the Residence Inn, which sold for $63.1 million in October. It previously sold for $38.9 million in 2018.
There is a lot of demand especially for beach and waterfront properties. But the demand is not just limited to the beaches. The entire state of Florida has seen increases in hotel sales. In Q3 of 2021, there were 90 sales totaling more than $14 billion. Most sales (16) occurred in Florida. There were also 11 in California and eight in Washington.
This is compared to the same quarter in 2020, when there were just 12 sales totaling $829 million. However, it's hard to compare 2020 to 2021 given that in 2020, we were still in the midst of a pandemic and there was still a lot of uncertainty about when things would return to normal. These conditions likely caused investors to develop a wait and see attitude when it came to making commercial real estate transactions. However, when comparing 2021 to 2019, we're currently seeing solid growth.
But tourism has not completely returned to normal yet. There are still spikes in COVID infections in certain areas, making companies wary about business travel at this time. Still, many hotel owners are happy with the way business has rebounded.
Learn More About Commercial Real Estate
Commercial real estate sales are starting to pick up again now the threat of COVID is mostly gone. This is great news for investors.
Whether you want to buy or sell a commercial real estate property, Orlando commercial real estate lawyer B.F. Godfrey from Godfrey Legal can help you get the ball rolling and guide you through the process. Schedule a consultation with our office today by call (407) 890-0023 or filling out the online form.
Resource:
businessobserverfl.com/article/room-boom-hotels-have-become-a-hot-commodity