Pastor Causes Emotional Harm by Filing Copyright Infringement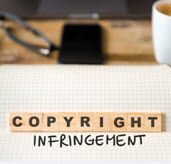 As an entrepreneur, you want to ensure that your products, business models and anything else you create is protected from others. When someone steals your work or inappropriately uses it, it can hurt you financially. The person or company who is stealing your work can profit off of it. At the same time, you lose out on those profits.
If this happens to you, you have the legal right to file a copyright infringement lawsuit. This would allow you to sue the liable party and hopefully recoup your losses. However, when someone erroneously accuses someone of copyright infringement, it can cause more harm than good.
This was the case in Florida, when a famous pastor sued a woman for copyright infringement after the woman posted videos criticizing the church. Pastor Paula White did not take kindly to the criticism and sued the woman last year. The videos, which were posted on YouTube,  criticized White and her church, New Destiny Christian Center, which is located in Apopka, Florida.
The copyright infringement was dismissed in court. The woman, however, suffered emotionally from the pastor's lawsuit and filed a countersuit, claiming "malicious prosecution." In a twist, White, who serves as one of President Donald Trump's spiritual advisers, was ordered by a U.S. District Court in Florida to pay the woman a total of $13,707 for the emotional harm she suffered. This includes $1,207 in economic damage and $12,500 in non-economic damages.
The court found the woman's testimony credible. She presented sufficient facts that Pastor White knowingly and wrongfully accused the woman of copyright infringement. She also complained that Paula White Ministries was not in possession of a valid copyright registration for the content contained in the videos. The woman's YouTube channel was used legally and did not violate the fair use doctrine.
The woman also discussed in detail the mental anguish she endured as a result of the lawsuit. She constantly worried about the lawsuit and impact it had on her life. She did not sleep well and lost enjoyment in activities she once enjoyed.
However, the woman never sought professional help and her symptoms got better over time. Given that Paula White Ministries did not cooperate with the courts during discovery orders and processes, the court became frustrated with the pastor and found that the woman was worthy of a nominal award.
The woman had filed a second lawsuit against Pastor White for deliberate misrepresentation of copyright infringement. That case is pending.
Learn More About Copyright Infringement 
While nobody wants their work to be used without their permission, wrongfully accusing someone of copyright infringement can be devastating financially and emotionally. A lawsuit can take a toll on someone, causing emotional harm.
If you are an entrepreneur trying to protect your creations, seek legal help from trademark and copyright lawyer Orlando franchise lawyer B.F. Godfrey from Godfrey Legal. He can determine if your work has been used without your permission and keep your work protected. Call (407) 890-0023 or fill out the online form to schedule a consultation.
Resource:
christianpost.com/news/court-orders-paula-white-pay-woman-over-13000-copyright-lawsuit-226603/