How A Noncompete Agreement In The Healthcare Industry Cost $3 Million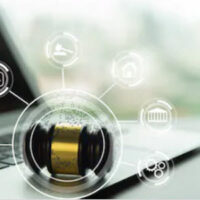 Many companies use noncompete agreements to limit competition and ensure that proprietary information is kept safe. But do these documents really need to exist?
A major noncompete agreement lawsuit settlement was made public, shedding some light on these controversial contracts. What happens is that one or both parties fail to read the fine print, and this can cost lots of money in the process.
Physician Partners of America (PPOA) found this out the hard way. The healthcare company, which has locations in Florida, recently had to pay $3.3 million to settle a lawsuit. It's one of the largest-ever employee contract dispute settlements in the healthcare industry.
Surgery Center Holdings Inc., also known as Surgery Partners, and its affiliates, Tampa Pain Relief Center Inc. and Armenia Ambulatory Surgery Center LLC, sued PPOA over claims that it was entitled to keep patients, even if the doctors were no longer working there. This entitlement was based on a noncompete agreement, and around 600 patients were on the line.
The case was filed in 2018 and involves the alleged "poaching" of three doctors from Surgery Partners by PPOA. Those doctors had signed noncompete agreements with Surgery Partners that would not allow them to join a rival practice within a 15-mile radius from a Surgery Partners location. But PPOA took those doctors anyway, along with their patients.
The owner of PPOA allegedly bought a medical practice in Pinellas Park just outside the 15-mile radius and hired the Surgery Partners doctors to work there. The owner used corporate strategies to hide the fact that the doctors were also practicing at other PPOA clinics within the 15-mile radius. That was a violation of the noncompete agreement, but the owner of PPOA thought he could get away with it by having the doctors from Surgery Partners employed by another doctor's office.
In the end, PPOA settled for $3.3 million and hired the doctors it took away from Surgery Partners. While the lawsuit was costly, it would have been worse if the case had gone to litigation.
Lessons Learned
As seen in this case, noncompete agreements are not to be taken lightly. Many people and companies think they can get around them, but courts will enforce them in many cases.
Be sure to read the fine print. Both employers and employees should be on the same page. The document should not be blatantly one-sided. Read the document carefully and if you're unsure about anything, ask questions. Don't hesitate to consult with a lawyer if you have concerns.
Learn More About Noncompete Agreements
Noncompete agreements are used in many industries, including healthcare, with medical facilities poaching doctors and patients. These documents help protect hospitals, but can be limiting.
Orlando noncompete agreement lawyer B.F. Godfrey from Godfrey Legal can review your agreement and ensure that it is fair. Make sure you understand what is expected of you. To schedule a consultation, fill out the online form or call (407) 890-0023.
Source:
businessobserverfl.com/article/competitive-fires-flare-up-over-alleged-poaching-of-doctors-patients