Disadvantages Of A Sole Proprietorship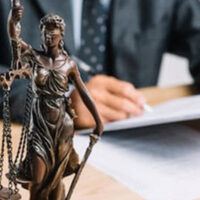 If you desire to start your own business, the good news is that you can easily do it with a sole proprietorship. A sole proprietorship is a business owned by one person. Sole proprietorships are easy to form. There's very little paperwork to get started and it's inexpensive to do so.
However, there are some downsides. Health and retirement benefits are hard to come by. There are few financial and legal protections as well. Read on to learn more about these disadvantages and how you can navigate them.
Less Financial Protection
When you have a sole proprietorship, you and your business become one entity. This means that you as an individual are responsible for any debt or lawsuits due to your business operations. Your personal assets are at stake, so your personal bank accounts or home could be seized in a lawsuit. A limited liability company (LLC) would protect you from this.
High Tax Burden
When you are a sole proprietor, you are considered both an employee and employer, so there's a high tax burden involved. You must pay both Social Security and Medicare taxes, which will take up more than 15% of your earnings. The good news is that you can claim some of these tax payments as deductions.
Fewer Loan Options
Businesses require a lot of money, and it's harder to get access to this money when you're a sole proprietor. That's because sole proprietorships are seen as risky businesses, so lenders are hesitant to approve loans from them. Instead, you can opt for a personal loan. There are many types available, but you're more likely to qualify for one if you have a steady income.
No Partners
No partners are allowed in a sole proprietorship. If your business grows and you want to add a partner, then you will need to form a partnership. You can automatically become a partnership under the law without any paperwork, although it's a good idea to have some sort of written agreement in place.
No Vacation Pay or Benefits
The good thing about working for an employer is that you typically have some sort of benefits if you work full time. For example, you may get sick days, vacation time, a retirement plan, and health benefits. As your own boss, you don't get any of that. If you're sick or you want a vacation, you don't get paid. You're responsible for all your income, which can be overwhelming. To deal with this, it's a good idea to have a savings account that can cover you if you wish to take a few days off here and there. That way, you won't have to delay a vacation or stress out about being sick.
Learn More About Sole Proprietorships
 A sole proprietorship may be a good option when you're first starting your business, but it can be a disadvantage as your business grows. Learn more about this business formation option.
A Orlando sole proprietorship lawyer B.F. Godfrey from Godfrey Legal can help you understand the pros and cons as well as all your responsibilities. Schedule a consultation today by filling out the online form or calling (407) 890-0023.
Source:
forbes.com/advisor/business/disadvantages-sole-proprietorship/