Reasons To Sell A Business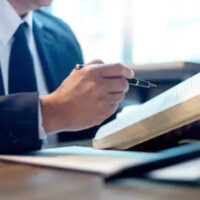 People are often wary when an entrepreneur wants to sell their business. They may think there is something wrong with it. Surely it is not profitable.
The company could be very successful, but there may be personal reasons why a person wants to sell. Still, it's up to a potential buyer to determine exactly why the person wants to sell the business and whether or not it is in their best interests to buy it. Here are some common reasons to sell a business.
Money
This is the top reason for selling a business. Sometimes people need a lot of money quickly. Maybe they are putting a child through college or need expensive medical treatment. A successful business could bring about a large sum of money from a motivated buyer.
Retirement
Retirement is another common reason to sell a business. A business owner doesn't want to work forever, especially if they are in poor health. Typically, a retiring business owner will look to an employee to buy out the business, but if nobody is interested, then they will need to put the company up for sale.
Economy
Many businesses suffered during the COVID pandemic, when people were quarantined and unable to leave their homes. Even as we head into 2023, the economy is still struggling. Prices are outrageous, and this has a huge effect on businesses. When it costs more and more money to run your business, you have to raise your prices, and customers may not be happy with this. Once the business starts losing money, it's best to sell it.
Burnout
Being a business owner is not easy. You need to be available 24/7 to deal with problems when they crop up. Even going on a weekend vacation is a luxury. Many business owners go many nights without sleep and can never really relax. Their business operations are always on their mind. After a while, they just desire peace and this means parting with the business.
Industry Changes
With the advent of new technologies, business operations often change. People get used to doing things online, for example, and your business may not be able to keep up with that. Maybe you need new equipment but can't afford to buy it. Or maybe you don't want to invest any more money in your business because you're running out of capital. If you don't like change but know you won't make any more money sticking to what you're doing, then it may make sense to cut loose.
Learn More About Business Sales 
Selling a business is often a hard decision that comes after a lot of thought. A person does not sell a business simply because it is struggling. There are many things to consider.
If you are looking to sell your business, make sure it is done right. Orlando business purchase & sale lawyer B.F. Godfrey from Godfrey Legal will make sure you follow the law. Avoid mistakes with our help. Fill out the online form or call (407) 890-0023 to schedule a consultation.
Source:
stl.news/top-5-reasons-to-sell-a-business/587034