Florida Agency Files Employee Poaching Lawsuit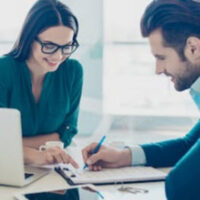 Sometimes companies that work in the same niche or have skills that can help each other decide that they want to work together. While this type of agreement can be beneficial, it can also turn out to be messy if there is not a solid agreement in place. It can also lead to misuse of information as well as employees being stolen from companies.
This is what happened when two insurance companies explored expansion opportunities. Centauri Specialty Managers (CSM), based in Florida, has filed a lawsuit against Wellington Insurance for breaching a confidentiality agreement. The lawsuit, filed in Sarasota County on May 1, is seeking $30 million in damages.
In 2018, CSM and Wellington were working together, looking for ways to help Wellington expand outside of Texas. In 2019, the companies signed non-solicitation and confidentiality agreements to prevent the unauthorized use or disclosure of any confidential information. The agreement had an effective date of two years, beginning on July 18, 2019. The agreement stated that the parties"will not, directly or indirectly, solicit any current employees of the other party or its subsidiaries or affiliate companies…"
That agreement and a subsequent agreement signed in March 2020 are in dispute. CSM claims that the 2020 agreement, which addresses sharing of confidential information, and the 2019 agreement that discussed solicitation still remain in effect. Wellington, however, argues that the 2020 agreement replaced the 2019 agreement, and the 2020 agreement does not discuss any regulations on non-solicitation. CSM alleges that Wellington solicited employees from their company in violation of the July 2019 agreements.
CSM is seeking $30 million in damages. In addition, the company wants an injunction to stop Wellington from employing its former employees and using CSM's trade secrets and other confidential information. The lawsuit is alleging breach of contract, as well as a breach of confidentiality and proprietary rights agreements signed between CSM and four of CSM's former employers.
The timing of Wellington's alleged violations supported the damages, according to CSM. CSM believes that the departure of their four employees was timed purposely to cause as much disruption as possible. CSM recently expanded to nine states and there is the possibility that the "employee poaching" would harm CSM, giving Wellington a clear advantage.
According to the lawsuit, there was a violation of a non-solicitation agreement that did not allow Wellington to "directly or indirectly" solicit CSM's current employees. On May 12, the court granted CSM's request for expedited discovery.
Learn More About Confidentiality Agreements
Confidentiality agreements are often required in business settings. That's because employees often have a wealth of information and if they leave a company, they take all those trade secrets and other information with them. This information can be used against the former company.
If you own a business, it's best to have protections in place. Orlando non-disclosure & confidentiality agreement lawyer B.F. Godfrey from Godfrey Legal can guide you through the process and protect your interests, such as company information, trade secrets and employees. To schedule a consultation, fill out the online form or call (407) 890-0023.
Resource:
insurancejournal.com/news/southeast/2020/05/14/568510.htm
https://www.godfreylegal.com/questions-to-ask-before-signing-a-non-disclosure-agreement/