Florida Brewing Company Sues Another Over Similar Packaging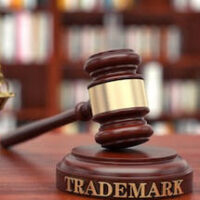 Trademark and copyright infringement are issues that many businesses face. Even if they sell a product that is obviously different from a competitor, they can be sued over their marketing strategies. Using packaging that is similar to that of a competitor can be grounds for a lawsuit.
Entrepreneurs want to protect their products and ideas and this can be challenging when another company mimics them in some way, causing confusion to consumers. This is currently an issue between two brewing companies. One brewer from Florida is suing another who is starting to sell beer in Florida with a similar packaging design.
On November 13, 3 Daughters Brewing filed a lawsuit against Saugatuck Brewing. The lawsuit alleges that Saugatuck Brewing, based in Michigan, recently started selling a line of beer in Florida. The company's Oval Beach Blonde Ale features a packaging design that is similar to the packaging for Beach Blonde Ale, sold by 3 Daughters Brewing. 3 Daughters Brewing has been selling the beer in Florida since 2013.
The packaging for the Beach Blonde Ale sold by 3 Daughters Brewing feature a woman's white sunglasses at the bottom, with blonde hair flowing upward. The company has a trademark on the yellow and teal packaging.
When Saugatuck Brewing sold its Oval Beach Blonde Ale in Michigan, the packaging was different. It featured a woman in a yellow bathing suit in a canoe. But once the company expanded to Florida, its packaging changed and became similar to that of 3 Daughters Brewing claims. Saugatuck Brewing changed its packaging to match the colors—yellow and teal— and also featured a blonde-haired woman wearing sunglasses.
3 Daughters Brewing claims that this packaging is an act of trademark and copyright infringement. The similarities in packaging will allegedly cause harm to 3 Daughters Brewing due to the confusion. They are suing for more than $75,000 in damages. They are asking that Saugatuck Brewing be banned from using the current packaging or any other similar packaging. 3 Daughters Brewing is also demanding that Saugatuck Brewing destroy all items and advertising with the design and give 3 Daughters Brewing all profits obtained from selling the Oval Beach Blonde Ale in Florida with the similar design.
Saugatuck Brewing has no comment, but the marketing department claims that they often change packaging designs for their beers based on the market.. Their attorneys are reviewing the lawsuit. 
Learn More About Trademark and Copyright Infringement
When a company steals ideas from another company, it can cause harm to the original company. They could lose out on profits and even be forced to shut down due to their financial losses.
Protecting a company from trademark and copyright infringement is not an easy task. There are always companies looking to knock off popular products for a reduce prices in order to increase sales. Get the legal assistance you need to help your business succeed with help from Orlando trademark & copyright lawyer B.F. Godfrey from Godfrey Legal. He has decades of experience and can give you valuable advice to protect your hard work. To schedule a consultation, fill out the online form or call (407) 890-0023.
Resource:
hollandsentinel.com/news/20181117/saugatuck-brewing-sued-for-trademark-infringement
https://www.godfreylegal.com/chanel-sues-knock-off-sites-for-trademark-infringement/