Florida Ends Contract With Everbridge Over Errant Emergency Alert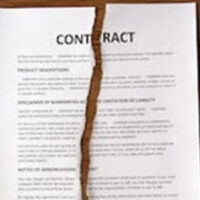 Imagine being woken up early in the morning due to an emergency alert blaring from your phone. If you live in Florida, you may think that a hurricane, tornado, or other weather situation is in the vicinity. You may be scared, running around the house, grabbing your belongings and heading out of town for safety. But then suddenly someone says "Psych!"
That's how Florida residents felt on the morning of April 20. An emergency test alert was sent to phones at 4:45 a.m., rousing people from their beds in a panic. While having a way to access emergency alerts can save lives, there was no such emergency and there was certainly no need to test the system that early in the morning, without any prior notice.
It was a major mistake that ended a contract more than a year early. The Florida Division of Emergency Management opted for early termination of its contract with Everbridge. The contract was supposed to expire in June 2024.
The alert stated that there was no actual emergency and the system was just being tested to see if it worked. Well, it did work. Many Florida residents were roused awake, with many turning to social media to express their frustration.
The Florida Division of Emergency Management apologized for the issue, stating that the alert was supposed to be on TV,  so the intent was not to disturb anyone already sleeping. Florida contracts with Everbridge to provide the coding and instructions for emergency alerts. However, Everbridge sent the wrong technical specifications, causing the alert to be sent via cell phones.
The agency posted on Twitter that it is taking the appropriate action to ensure this will never happen again. It clarified that only true emergencies are sent as alerts in the middle of the night.
Gov. Ron DeSantis chimed in, calling the alert "inappropriate." He has ordered the Division of Emergency Management to bring swift accountability for the errant testing. It was done in the wee hours of the morning, which is completely inappropriate.
The Florida Association of Broadcasters alternates test alerts between 1:50 p.m. and 4:50 a.m. each month. At first, it was believed that it was responsible for the early morning alert until the state took ownership.
While Florida residents may be tempted to turn off emergency alerts after this fiasco, they should refrain from doing so. Having alerts could save them in an emergency.
 Learn More About Business Contracts
Breaching a business contract could result in a minor issue or in this case, a widespread concern that has an entire state panicking. Companies need to be careful about the effects of their actions.
Contact Orlando business contracts lawyer B.F. Godfrey from Godfrey Legal for help with your business contracts and other legal documents. Schedule a consultation with our office today by filling out the online form or calling (407) 890-0023.
Source:
news-journalonline.com/story/news/2023/04/20/early-morning-test-of-emergency-alert-system-upsets-many/70133297007/